Chocolate poppers and Plantain pancake | Special ripe plantain recipes
2018-03-14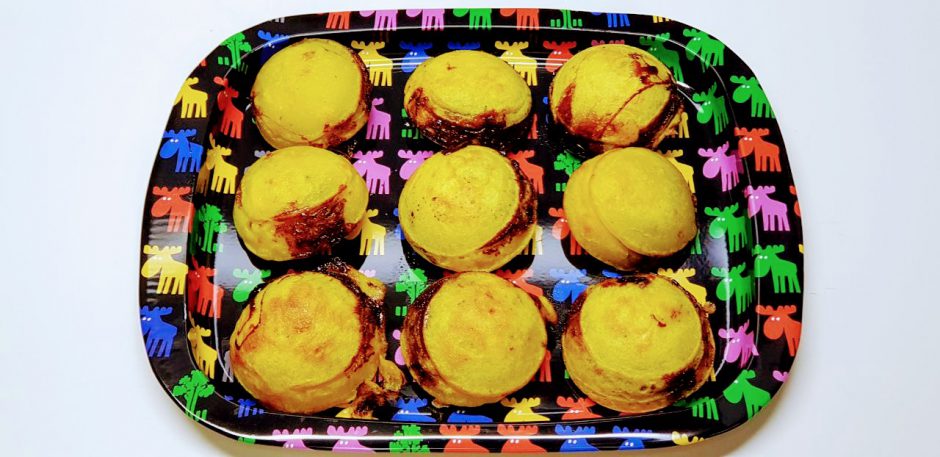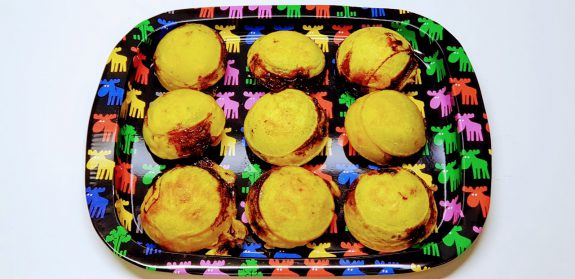 Servings :

10

Prep Time :

10m

Cook Time :

10m

Ready In :

20m
Chocolate lovers !!! Pancake fans !!! We present some healthy options here, while the taste is not compromised at all. Kids do love the chocolaty flavor and let's keep that flavor in these recipes. Lets have the rice and ripe plantain mixed to the regular menu, to increase the nutrition values. Plantain pancake can be taken as the breakfast, to keep the tummy filled till the lunch time. Chocolate poppers and plantain pancakes can be a part of the lunch box menu for the school.
Chocolate poppers and pancakes | Special ripe plantain recipes
Step 1 – Batter preparation
Ingredients
Plantain (ripe) – 2 to 3 nos (finely chopped)
Rice flour – 1 cup
All-purpose flour – 1 cup
Sugar – 1/3 cup
Turmeric powder – ¼ tsp (for colour)
Water – as needed to make thick batter
Salt – ½ tsp
Baking soda – ¼ tsp
Preparation
Mix all the above ingredients (except chopped plantain) into a smooth, thick batter. Then add the chopped plantain and mix well.
For chocolate poppers
Ingredients
Oil/butter/ghee – for greasing
Chocolate syrup/Nutella – 1 cup
Preparation
Prepare a pancake popper pan / unniyappam pan. Once it is hot, grease and pour the batter (step 1) till half. Then add little chocolate syrup into it and then fill it with the batter on the top. Cover and cook over low flame. When one side is done, flip it to get cooked evenly.
For Plantain pancake
Ingredients
Oil/butter/ghee – as needed
Preparation
In a heated pan, pour the batter (about half cup) and spread evenly. Pour little oil into it. Flip to cook evenly. Cook over low flame to get the correct texture. The pancake will turn golden color when it is ready.
Refer step by step cooking video below.
Similar ripe plantain recipes:
Pazham pori recipe
Stay Connected with Indidiet and get updated on the new exotic recipes:
Average Member Rating
(0 / 5)
0 people rated this recipe
Related Recipes: