Anchovies with raw mango | Netholiyum mangayum | How to make netholi manga
2018-02-13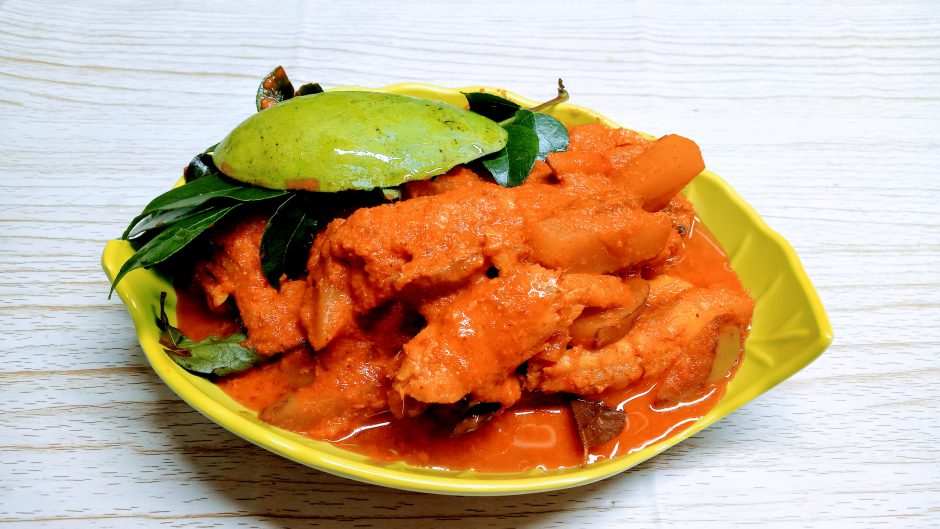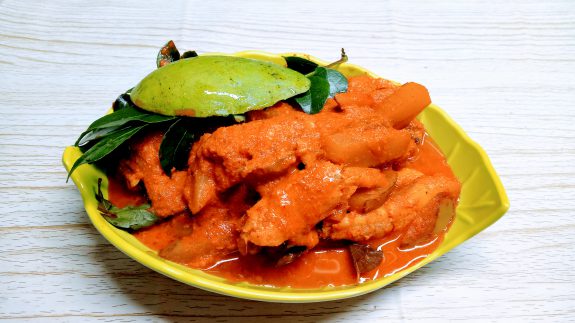 Anchovies with raw mango | Netholiyum mangayum | How to make netholi manga
Step 1
Ingredients
Coconut – ¾ cup (fresh, grated)
Shallots – 5 nos
Turmeric powder – ½ tsp
Red chilli powder – 2 to 3tbsp
Coriander powder – 1 tsp
Fenugreek powder – ½ tsp
Water – ½ cup
Preparation
Course grind all the above ingredients.
Step 2
Ingredients
Raw mango – 1 cup ( cut into small pieces)
Anchovies (netholi) – 500 gms
Salt – as needed
Curry leaves – few
Water – 1 to 2 cups
Ginger – 1 tsp (optional)
Garlic – 1 tsp (optional)
Preparation
In a pot mix all the above ingredients along with the ground coconut paste (step 1). Adjust the amount of water according to the gravy needed. You can make it either thick or thin gravy as required. Mix well and turn on the flame. Cover and cook over low flame. Swirl the pot in between to avoid burning. You may pour little coconut oil at the end after switching off the flame.
Refer detailed step by step cooking video below
Average Member Rating
(0 / 5)
0 people rated this recipe
Related Recipes: