Recipes from Ingredient:
Potato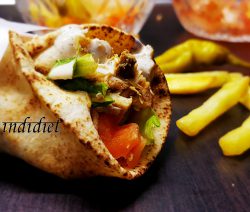 Arabic Chicken Shawarma Shawarma or shaurma – a delightful sight of vertically mounted layered chicken or lamp meat, hours of grilling, drops of fat oozing out, skillful slicing, mixed with vegetables and special sauces, wrapped with artistic gestures and finally taken with some pickled vegetables. Shawarma with middle eastern origin ...
Read more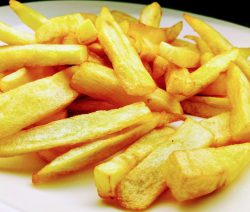 How to make restaurant style crispy and crunchy french fries at home and store it too… Peel and wash the potatoes. Cut them into long thin slices. Place them in normal water for 15 minutes to remove the starch and drain. Boil water by adding salt and pour this boiling ...
Read more