Churros, make them at home !!!
2019-11-13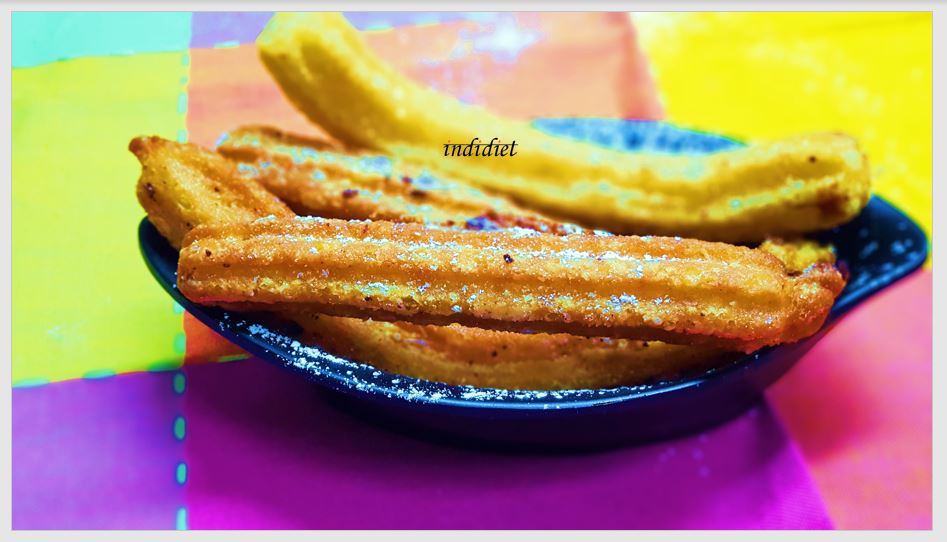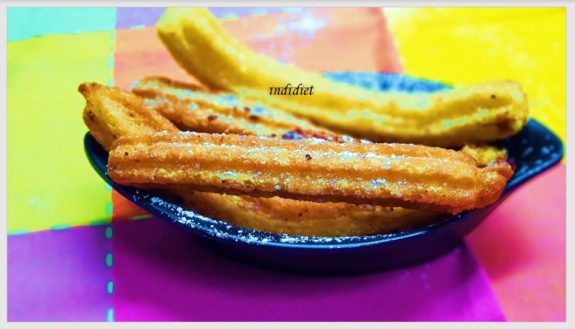 Easy and perfect homemade churros from wheat flour
Crunchy tasty Churros is a favorite snack of all times !!!
The churros can be easily made at home, that too with wheat flour. You can even try with whole wheat flour as also, without compromising the taste.
You don't even need the bid machines used in churros outlet. There are easy DIY methods to prepare the perfect churros at home. This can be an evening snack or a party item – prepare the best churros with this recipe and enjoy with chocolate dip !!
Step 1
Ingredients to make the wheat churros dough
Water – 1 1/2 cups
Butter – 50 gms
Wheat flour – 1 cup
Sugar – 1 tbsp
Salt – 1/2 tsp
Vanilla flavour – 1/2 tsp
Egg – 1 or 2 nos
Preparation of churros dough
In a saucepan, boil water by adding butter, sugar, salt and vanilla flavor. When the water starts boiling, add the wheat flour. Then mix thoroughly with out any lumps. Turns off the flame when it starts to thicken. After that stir it until the mixture turns to a ball. Then transfer this dough to another vessel and spread it cool down little bit. Those who prefer to make eggless churros, the dough is ready to start frying the churros. Make sure that the thickness of the dough is soft enough to go through a piping bag.
For churros with egg, after cooling down a bit, first add an egg (If the dough is very hot, the egg will turn scrambled). Combine egg and churros dough well manually with your hands or using any electric mixer or blender. You can add one more egg if needed to bring the consistency of the dough smooth enough to go through the nozzle of the piping bag. Now your churros dough is ready to fry.
Step 2
Ingredients for frying Churros
Oil – enough for deep frying
Sugar – ½ cup
Cinnamon powder – ¾ tsp
Preparation of churros
Fill the churros dough in a piping bag with star nozzle. Pipe the mixture to the hot oil carefully. Make it to finger length pieces of churros. Fry till it turns golden brown.  Then transfer the freshly fried churros to a colander or paper towels to drain the excess oil. Coat the churros with sugar and cinnamon powder, while its still hot. Then serve the churros with a chocolate dip or any other dip of your choice.
Enjoy the churros !!!
Detailed step by step cooking video of making the churros is shown below.
DIY Tips:
If you are not having the piping bags for making the churros, please use any plastic bags or zip lock bags, cut a hole in one corner and this can be filled with the churros dough.
Churros can also be prepared as Churros bites or Churros balls.
You can prepare any shapes out of the churros dough and fry them
Average Member Rating
(0 / 5)
0 people rated this recipe
Related Recipes: