Chuttaracha Thenga Chammanthi (Kerala Style Coconut Chutney)
2019-07-31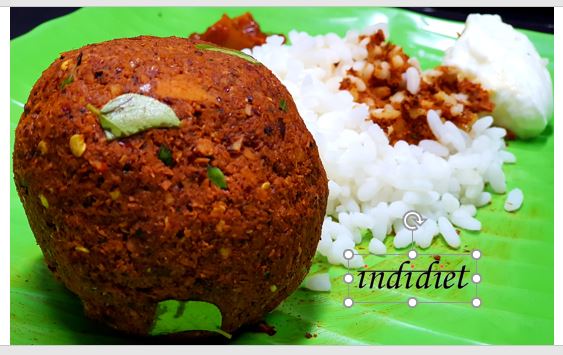 Chuttaracha Chammanthi (Kerala style roasted coconut chutney)
Chammanths is the Malayalam term for Chutney and being from Kerala, coconut is the main ingredient of any chutney. The combination of Chammanthi with rice goes nostalgic for all keralites as this is the combination of most of the lunch boxes. The traditional packed lunch in Kerala is prepared in Banana leaf and it is called as Pothichor (Packed Rice). Chenga Chammanthi or Coconut chutney is a must in this pothichor. Variation of chammanthi are there and when it is being taken with boiled rice, it is prepared dry. Based on additives to the chammanthi, different names are there.
Thenga Chammanthi is prepared from the fresh coconut and served with rice even for feasts. "Thenga Chuttaracha Chammanthi" is a unique recipe in which coconut and the red chilies are dry roasted before making the Chammanthi and obviously more delectable than typical Chammanthi. Roasting makes it being named as Chuttaracha Chammanthi.
Ingredients for Thenga or coconut Chuttaracha Chammanthi
Fresh coconut – Flesh of 1/2 of a coconut
Dried red chili – 5 to 8 nos
Tamarind – small lime sized
Shallots – 4 to 5 nos
Ginger – 1/2″ piece
curry leaves – a handful
salt – as needed
Preparation of Thenga or Coconut Chuttaracha Chammanthi
Roughly chop the fresh coconut. Roast them directly over the fire. For that, you can use any perforated ladle(skimmer) / phulka maker/ pappad roaster or any ladle or vessel with holes. Even you can roast it over fire using any holder. Roast till black spots appear on it. Similarly roast the dried red chillies also. Roast them until crispy or black spots appear on it. Next roast the shallots till color fades. How to do the roasting is demonstrated in the video below. This step makes it being called as Chuttaracha Chammanthi
Using a grinder, coarse grind all the ingredients together without adding any water. Using a spoon, scrape down from the side so that the grinding will be even. After grinding, transfer it into any container. Add few curry leaves and mix well with your hands. Then mould it into ball shape. Chuttaracha Chammanthi is ready. Only this chuttaracha chammanthi is enough to eat a plate full of rice!!
Refer detailed step by step cooking recipe video on preparing the coconut or Thenga Chuttaracha chammanthi from Indidiet:
Average Member Rating
(5 / 5)
4 people rated this recipe
Related Recipes: