Easy way to make Bread crumbs at Home
2021-06-16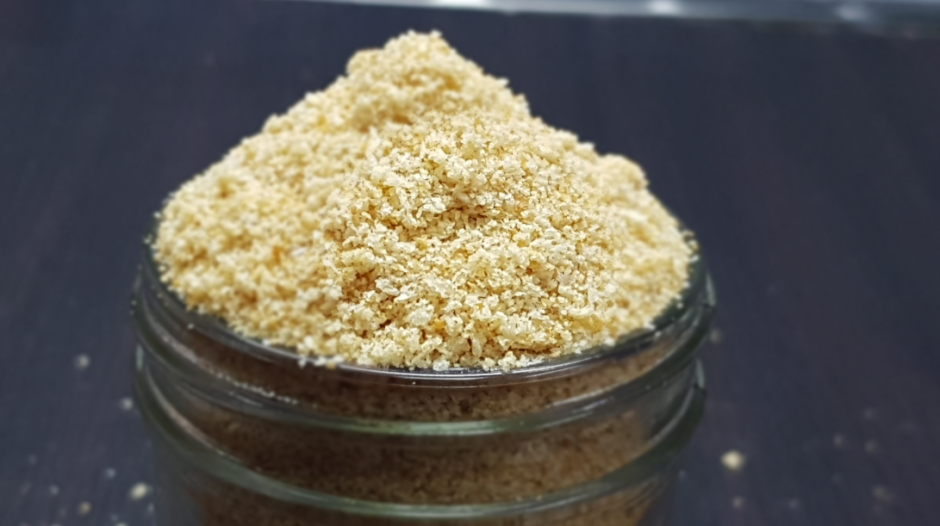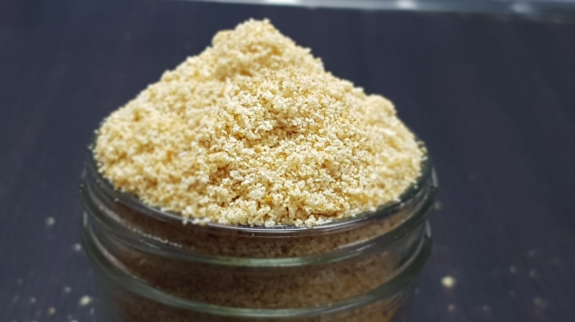 Bread Crumbs
This is one of the easiest ways to make free flowing bread crumbs at home, that too without any preservatives. This can be stored upto 1 – 2 months in refrigerator.
Preparation
Take 6 slices of bread. We can use the end slices and discarded crusts also for making the bread crumbs. Coarse grind the bread slices. Dry roast the grounded bread over low to medium flame. Roast till it turns dark, crisp and free flowing. After cooling down, store it in an airtight container.
Enjoy cooking with the freshly prepared ones….
Average Member Rating
(0 / 5)
0 people rated this recipe
Related Recipes: