Haldi Pickle Recipe
2021-06-14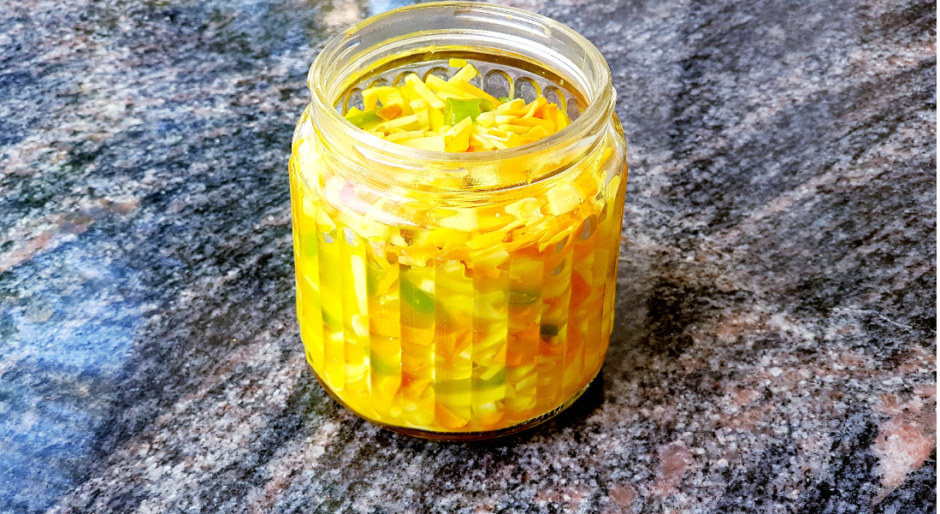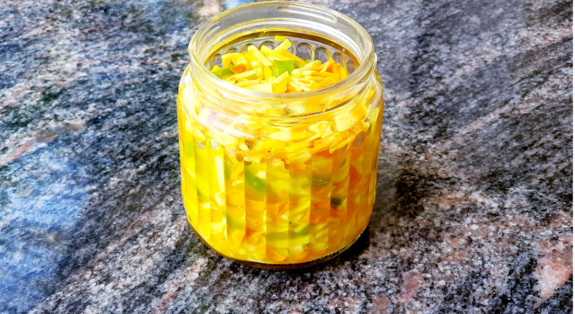 Haldi Pickle Recipe
This is a healthy pickle recipe that is easy to make. This dish has anti-viral, anti-bacterial, anti-fungal properties and is a great immunity booster. The original recipe comes from Gujarat but you can make changes to the ingredients to suit your tastes. This dish can be eaten with rice, roti etc.
Ingredients
Mango ginger
Turmeric
Green chilli
Salt
Lemon juice – juice of 1 to 2 nos
Peel, clean and chop mango ginger and turmeric into long thin pieces. In a bowl, mix turmeric and mango ginger in the ratio of 1:2. Add chopped green chilli and salt as per taste. Pour lemon juice to it and mix everything together well. Crush with your hand for better result. Let this sit for atleast a day before eating.
Average Member Rating
(0 / 5)
0 people rated this recipe
Related Recipes: