Instant Avalose Podi in 10 minutes (Kerala style snack using rice flour and coconut)
2020-02-05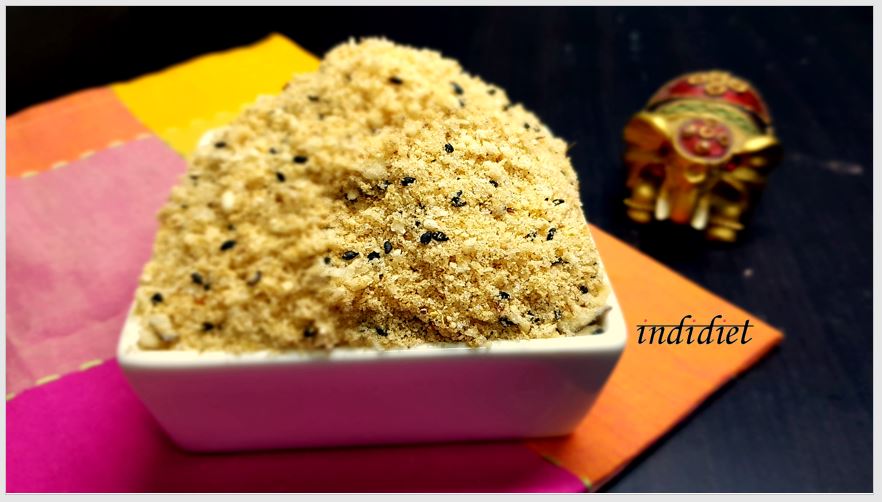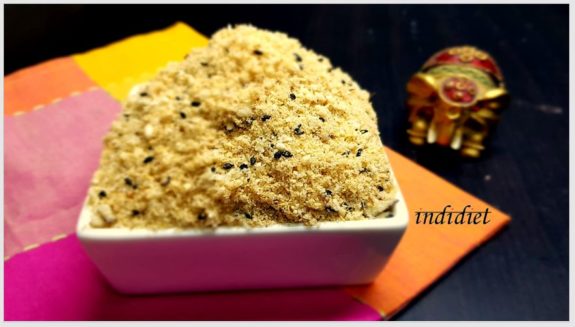 Instant Avalose Podi in 10 minutes (Kerala style snack using rice flour and coconut)
Avalose podi is a traditional Kerala snack which is known in different names like avalosu podi, poorapodi, pooram podi, poora podi, pooram varuthathu, avilose podi…. and then a varient of avalose unda.
Avalose podi traditionally is made by preparing the rice flour by soaking rice flour for about 4 to 5 hours, then draining it and grinding.Here an instant version of the Avalose podi is shown, with the same taste. This will take only about 10 minutes to prepare and can be stored for later use also.
Try making the healthy avalose podi – the right mix of rice, coconut, sesame seeds etc..
Some similar easy snacks are Easy vanilla cake, Vettu cake/poo cake (Fried cake), Parippu vada(dal vada/masala vada), Uzhunnu vada (medu vada), Easy achappam recipe (rose cookies), Nankhatai without oven and beater, Churros etc
Ingredients for avalose podi
Puttu podi (Coarse ground rice flour used for making steamed rice cake) – 1 cup
Coconut – 1 cup (fresh coconut scraped)
Cumin powder – 3/4 tsp
Cardamon powder – 3/4 tsp
Dry ginger powder (chukku podi) – 1/2 tsp
Salt – 1/4 tsp
Water – up to 1/2 cup
Sugar – 2 to 4 tbsp
Sesame seeds – 2 tsp
Preparation of avalose podi
In a bowl, mix all the ingredients except sesame seeds and sugar. Mix well to make the flour moist. Heat a pan and once the pan is hot add the prepared flour mix into it. Then dry roast the mix over low to medium flame. Add the sesame seeds and dry roast for 10 minutes or till golden brown in colour. After that turn off the flame and add the sugar. Adding sugar is optional as you can have it without sugar or even with banana or milk. After cooling down, store it in an airtight container. Healthy and easy avalose podi, the any time snack is ready.
Detailed step by step cooking video of avalose podi given below:
Average Member Rating
(2.8 / 5)
4 people rated this recipe
Related Recipes: