Karimeen Pollichathu Recipe | Kumarakom Fish Pollichathu
2018-09-11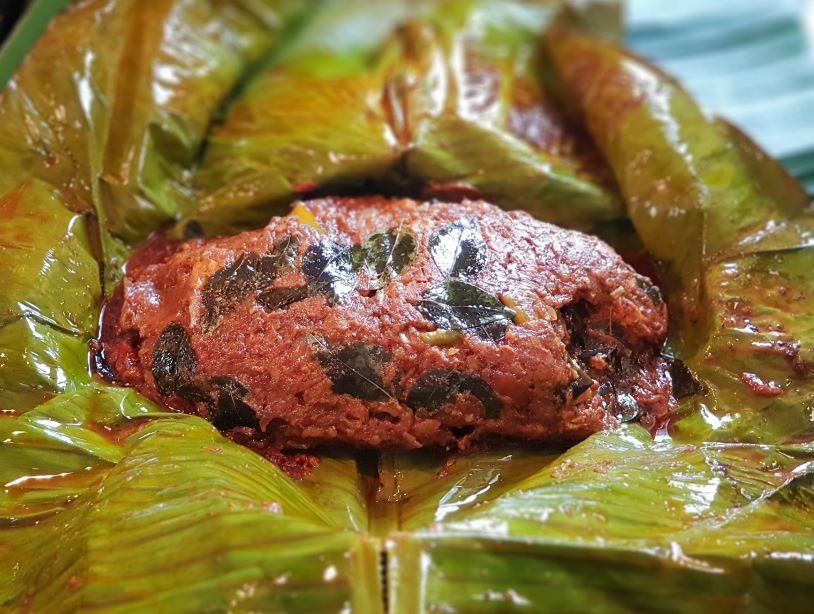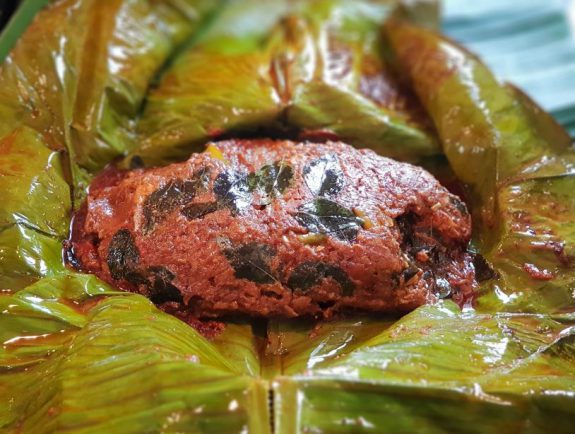 Karimeen Pollichathu (Fish Roast in Banana leaf)
Karimeen Pollichathu is a delicacy among Keralites. This video shows how to make this dish, easily at home. Karimeen also known as Pearl spot fish is found in fresh waters. Fish roasted in fresh banana leaf gives a special flavour and adds taste to the dish, which no one can resist. Kingfish, Mackeral, Pomfret etc. can be made using the same method.
Step 1 Marinating fish for Karimeen pollichathu
Ingredients
Karimeen (Pearl spot fish) – 1 big
Red chilli powder – 2 to 3 tsp
Turmeric powder – 1/4 tsp
Black pepper powder – 1 tsp
Lime juice – 1/2 tsp
Salt – as needed
Ginger-Garlic paste – 1/2 tsp
Preparation
Marinate the fish by adding all the mentioned ingredients. If Karimeen (Pearl spot fish) is not available, you can use any other fish of your choice to make fish pollichathu. Marinate fish for about 20 minutes.
Step 2 For masala
Ingredients
Shallots (chopped) – 1 cup
Ginger-Garlic paste – 1 tsp
Tomato – 1 no (chopped)
Green chilli – 2 to 3 nos (cut into halves)
Kokum – 1 piece soaked in 4 tbsp of water
Coconut milk – 1/2 cup
Coconut oil – 3 to 4 tbsp
Mustard seeds – 1/2 tsp
Red chilli powder – 2 to 3 tsp
Coriander powder – 1 tsp
Turmeric powder – 1/4 tsp
Black pepper powder – 1 tsp
Salt – as needed
Curry leaves – handful
Preparation
In a heated pan add oil. Half fry the marinated fish. Add few curry leaves for added flavor. Cook both sides of the fish for about 5 minutes or till turns light brown and half cooked. When both sides are doen, transfer it from the pan. Add mustard seeds to the rest of the oil (add more oil if needed). When mustard seeds start to pop, ad ginger-garlic paste. Saute for 10 seconds. Now add chopped shallots and saute till shallots turns brown. Then add coriander powder, chilli powder, turmeric powder, black pepper powder and saute for 30 seconds or till fragrant. Add chopped tomato, green chillies and curry leaves. Saute till tomato turns mushy. Now add the extract of the soaked kokum, coconut milk, salt as needed and mix well. Place the half-fried fish into it and cover the fish with the masala all over.  Cover and cook over low flame till gravy thicken and oil starts to separate.
Step 3 (Roasting Fish to make Karimeen pollichathu)
Wilt a small banana leaf by placing directly over fire. This will make the leaf soft, so that we can fold it without tearing. Now, first add some curry leaves in the banana leaf, and some prepared gravy on it. Then place the cooked fish on it and then rest of the gravy on the top of the fish. Add some curry leaves on it. Now fold the leaf and tie to secure it.
Heat a pan, sprinkle some water in it. Place the fish rolled in leaf into the pan. Roast each side for 8 to 10 minutes over low flame. Karimeen pollichathu is ready to serve.
Refer detailed step by step cooking video below:
Average Member Rating
(0 / 5)
0 people rated this recipe
Related Recipes: