Lemon Pickle Recipe – Kerala Style
2018-11-12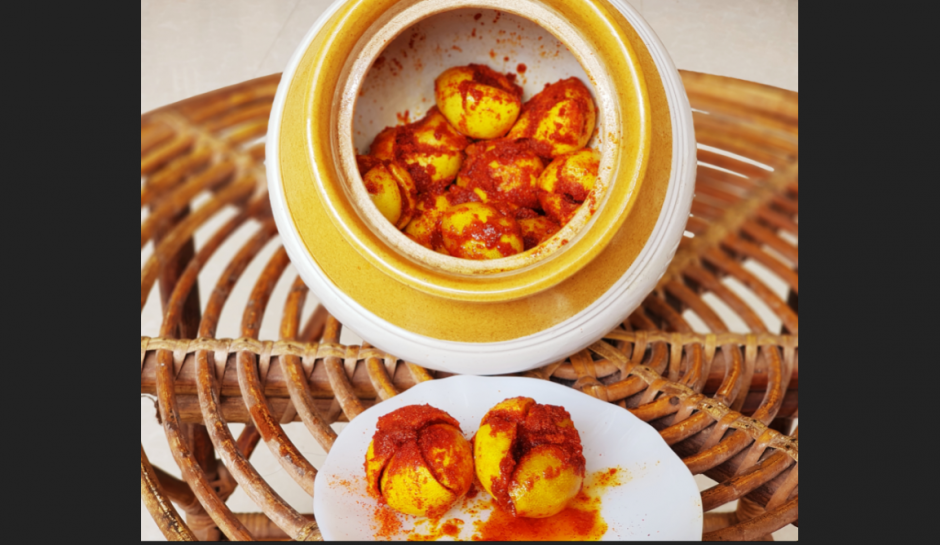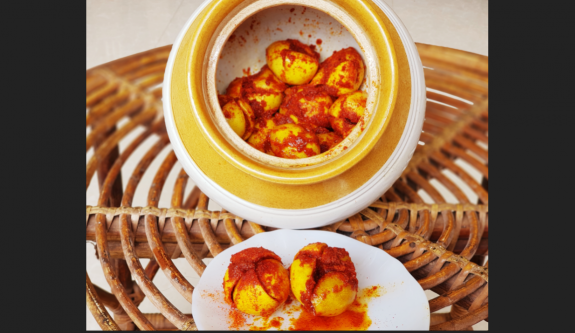 Lemon pickle Recipe Kerala Style (Naadan Naaranga Achar)
Pickles that we buy from shops do have preservatives added to keep it till the end of expiry period. But how many of us are aware that the traditional methods we used achieved the same results with natural ingredients and no artificial flavours added. This recipe video shows one such method of lemon pickle preparation, straight from grandma's kitchen. Very easy to make, less ingredients and great taste make it a unique preparation.
Step 1 (Boiling oil of pickle)
Ingredients
Gingelly oil (Sesame oil) – 1/2 cup
Preparation
Heat a pan and add oil to it. Bring it to boil and keep on boiling over low flame till the bubbles disappear from the oil. Keep it aside for cooling it down.
Step 2 (Preparing lemon for pickle)
Ingredients
Lemon – 25 nos
Gingelly oil – 1/2 cup
Preparation
Rinse and clean the lemons. Wipe the lemons with a clean cloth. Heat a pan, add the oil. Poke each lemon with a toothpick or with any sharp object. When the oil is hot, carefully add lemons into it and saute the lemons till the outer skin becomes soft. take it out from the oil. After cooling down, wipe the excess oil and moisture on the lemon with a clean cloth. Discard the oil used.
Step 3 (Preparing pickle)
Ingredients
Chilli powder – 10 tbsp
Turmeric powder – 2 tsp
Fenugreek powder – 2 tsp
Asafoetida powder – 3 tbsp
Salt – as needed
Preparation
Dry roast all the ingredients over low flame for about 50 second or till fragrant. Add salt, mix well. Make 2 or 3 slits so that you get a flower like pattern and stuff it with the prepared spice mix. Sprinkle some spice mix on the top too. Mix and coat well in the spice mix. Place the lemons in a clean, dry container, preferably of glass or porcelain. Pour the boiled oil (Step 1) on the top. Keep it at least 2 weeks before using. Traditional Soft lemon pickle is ready!!!! You can store this up to one year or more. "Avoid moist spoons while serving ".
Tip: Dip a clean cotton cloth in boiled oil and spread it on the top of the pickle to avoid fungus on the top.
Refer detailed step by step cooking video below
Average Member Rating
(0 / 5)
0 people rated this recipe
Related Recipes: