Mango Custard Recipe (Fresh mango custard without custard powder)
2019-07-31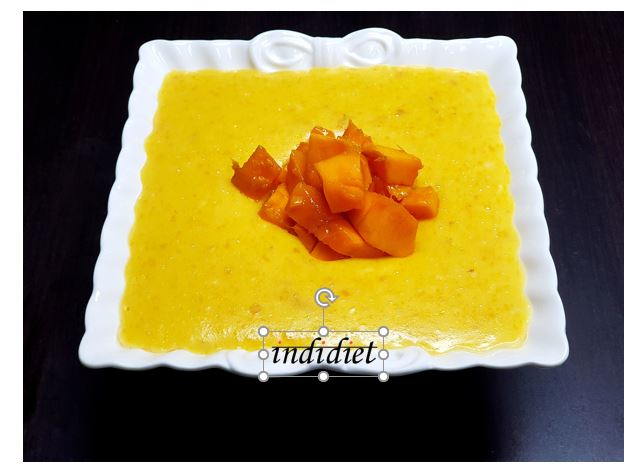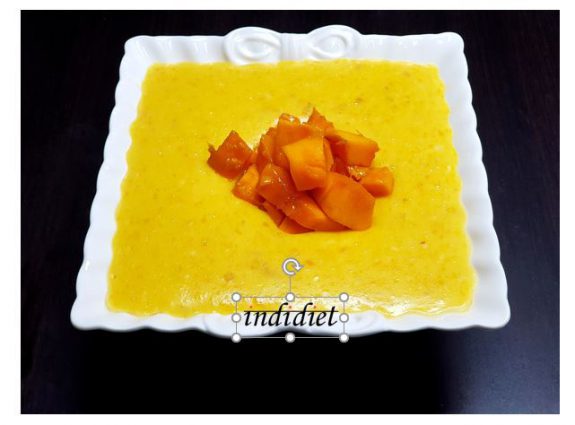 Sweet Fruit Custard – No Preservatives (Vanilla Mango Custard)
Fruit mango custard pudding recipe with mango pulp. Indian style mango custard dessert recipe. Delicious fruit custard recipe.
Mango is one of the favorite tropical fruit enjoyed by all. Different recipes can be prepared by mangos ranging from curry (link to Angamali mango curry), Fish curry (link), etc. Ripe mango can be taken as such and is part of the dessert menu along with other types of puddings.
Mango is delicious and nutritious at the same time. Seasonal nature of the mangoes makes it special in a way. The Mango Custard or Mango Pudding Recipe mentioned below is prepared without adding any off the shelf custard powder. There are no artificial preservatives or additives in it and so can be taken by all. This can be prepared easily at home and ideal for all house parties. Different types of mangoes are available nowadays and any ripe mangoes can be used for preparing this mango custard or mango pudding.
Ingredients of Mango Custard or Mango Pudding
Milk – 50 ml, 100 ml
Sugar – 4 to 5 tbsp
Corn flour – 3 tbsp
Vanilla flavour – 1 tbsp
Mango – 2 to 3 nos
Preparation of Mango Custard or Mango Pudding
First, grind the mango into a smooth pulp. Then in a saucepan, boil milk and sugar. Mix cornflour in 100 ml of cold milk. Then add this mixture into the boiling milk. Stir continuously and boil the milk till it becomes thick. Now add the mango pulp and mix well. After that add vanilla flavor and mix well. Transfer the mango custard into a serving bowl. After cooling down, keep it in the refrigerator.
While serving, add some freshly chopped mangoes. Serve chilled!!! Enjoy the delicious Mango Custard.
Refer detailed step by step cooking video on preparing the mango custard from Indidiet:
Average Member Rating
(5 / 5)
1 people rated this recipe
Related Recipes: