Nan Khatai – Indian Butter Cookies
2021-06-16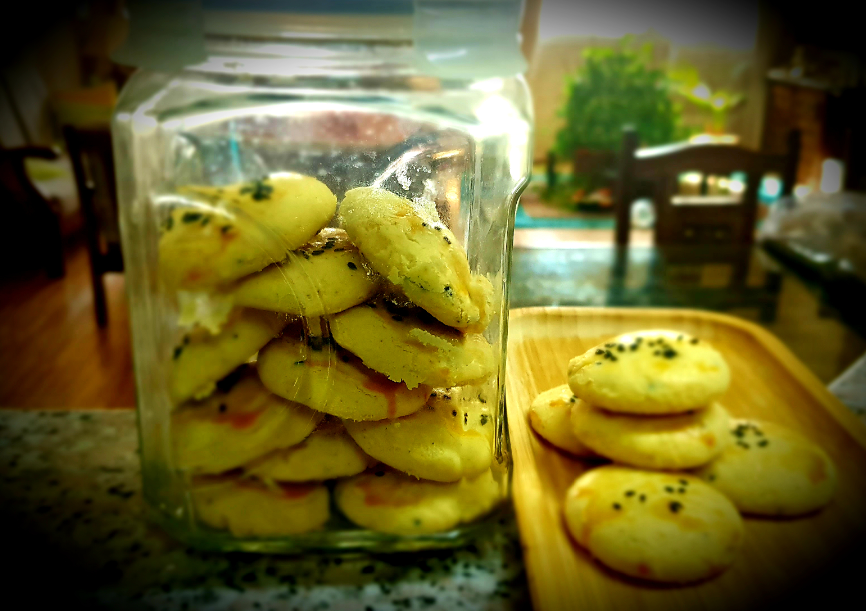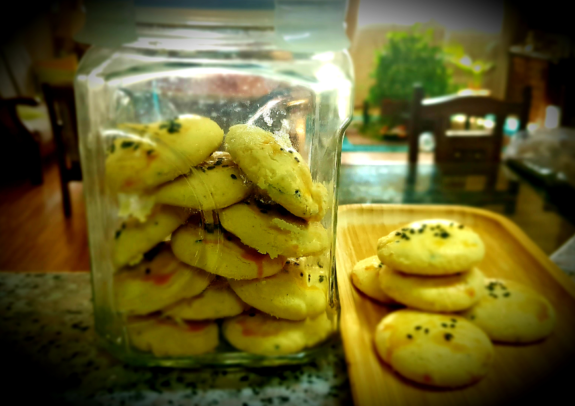 Nan Khatai – Indian Butter Cookies
NanKhatai is a famous Indian Butter cookies. The local bakeries in Indian villages used to display these cookies in glass jars and so kids started calling then "Glass jar cookies". Its an easy tea time snack, which kids will love due to the peculiar taste of sugar and salt. Two ways of preparation is given here. One method is using oven and another simple way of preparing the nankhatai on stove top.
Ingredients
Sugar – 1 cup
Salt – 1 tsp
Cardamom powder – 1 tsp
Ghee – ¾ cup
All purpose flour (maida) – 1 cup
Gram flour (besan) – ½ cup
Baking powder – 1 tsp
Baking soda – ¼ tsp
Black sesame seeds – 1 tbsp
Add sugar to blender and grind it. Add salt, cardamom powder and ghee. Refrigerate the ghee for some time to make it creamy. Blend it for 1minute to become creamy. In a bowl, add maida, gram flour, baking powder, baking soda and mix well. Add the sugar-ghee mix into it. Mix everything well using hands. Add black sesame seeds and mix it to a soft dough. Roll the dough into small balls. Place the dough balls on a plate and brush it with egg.
For preparation using stove top
Preheat any thick vessel for 10 minutes over low flame. Place the plate of dough balls inside the vessel. Cover and cook for 10 to 15 minutes. After 10 minutes, Nankhatai is perfectly baked over stove top.
For preparation using oven
Preheat the oven for 10 minutes at 150 degree C. Bake it for 15 to 20 minutes. After 20 minutes, nankhatai is ready.
Average Member Rating
(0 / 5)
0 people rated this recipe
Related Recipes: