Peri–Peri Sauce (Piri-Piri Sauce)
2019-03-08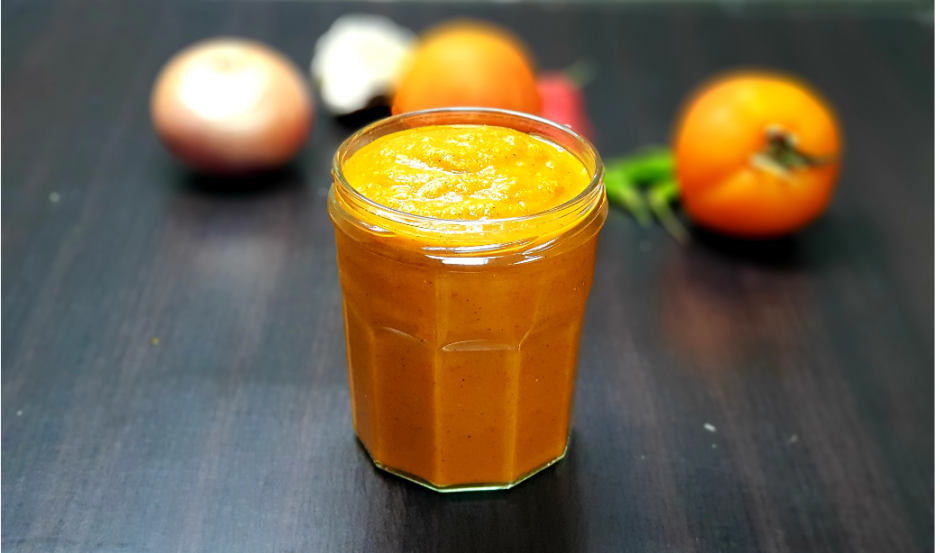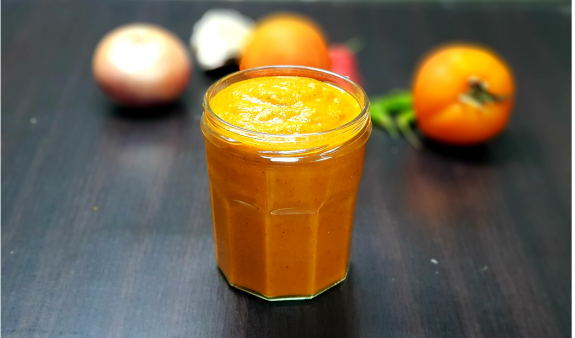 Peri–Peri Sauce (Piri-Piri Sauce)
Peri Peri sauce…be careful, can be addictive. This African sauce has conquered the world of sauce lovers. Each one can have their own taste, which is satisfied by Peri Peri sauce. For some it is spicy, but some will say sour, some may find it lemony while for others its garlic!!! Peri Peri goes well with sandwiches and some uses as dips for your finger foods. Try to make Peri Peri chicken with this sauce, kids and adults will enjoy. For those spice lovers, Peri-Peri sauce is answer…being made with the cute bird's eye chilli!!!
Ingredients
Black pepper powder – 1 tsp
Red Chilli powder/Paprika – 1 tbsp
Sugar – 2 tbsp
Salt – 1 tbsp
Bay leaves – 2 nos
Oregano – 1 tbsp (Dried)
Onion – 3 nos
Garlic – 1 Bulb
Bird's Eye Chilli – 30 gms
Capsicum (Red) – 1 no
Tomato – 3 nos
Lemon Juice – Juice of 3 lemons
Lemon Zest – Zest of 1 lemon
Olive oil – 4 tbsp
Vinegar – 1/3 cup
Preparation
Clean and roughly chop capsicum and onion. Give 'X' cut on the tomatoes and then dip them in boiling water. After about 3 to 5 minutes, move them into cold water and then peel the skin. Then remove the seeds from and roughly chop them.
Grind all the ingredients into a fine, smooth paste. Then transfer the paste into a heated pan. Bring it to boil and then simmer for about 15 minutes. Stir occasionally. After cooling down, transfer it to a container and store it in the refrigerator for about a month.
Refer detailed step by step cooking video below
Average Member Rating
(0 / 5)
0 people rated this recipe
Related Recipes: