How to Make Delicious Matka Biryani (Hyderabadi Chicken Dum Biriyani) at Home?
2019-04-26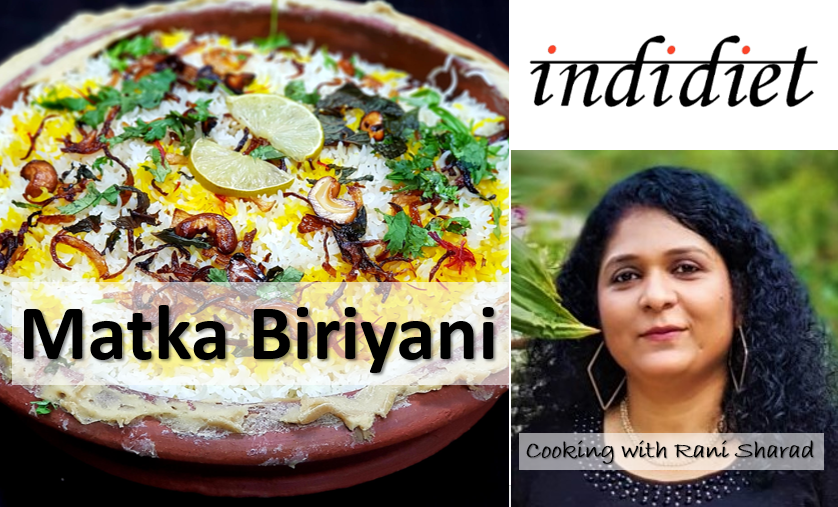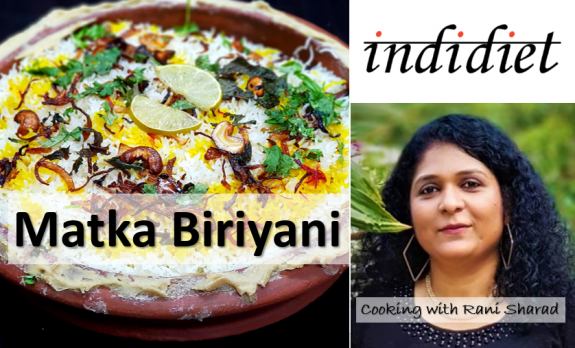 Biryani is a South Asian dish which made up of rice. It is a spicy dish made with species, rice, and Chicken. Biryani is traditionally associated with the Mughlai cuisine. In Matka Chicken Biryani version where all the ingredients are placed in one pot and cooked on the stove top.
Step 1: Marinating Chicken:
Ingredients:
Oil – enough for frying
Onion – 3 nos (cut into thin, long slices)
Chilli Powder – 2 to 4 tbsp
Turmeric Powder – 1/4 Tsp
Garam Masala Powder – 2 Tsp
Ginger-Garlic Paste – 1 tbsp
Green Chilli – 3 to 4 nos (crushed)
salt – as needed
curd – 3 tbsp
Mint leaves – 1/2 cup (finely chopped)
coriander leaves – 1/2 cup (finely chopped)
Ghee – 1 tbsp
Lemon Juice – 2 tbsp
Saffron – 1 pinch (boil in 1/2 cup of milk)
Chicken – 1kg
Add a small portion of sliced onion to the heated oil
Add a pinch of salt and fry till dark brown
Similarly, fry all the sliced onions
Add all the ingredients to the Chicken
Add the fried onion by crushing it (save some for later use)
Oil 3 tbsp (use the remaining oil in which onion was fried)
Mix well and keep it for two hours (marinate overnight for better result)
Step 2: Cooking the Rice
Ingredients:
Basmati Rice 1 kg (soaked for 20 minutes)
Mint leaves – 2 tbsp (finely chopped)
Coriander leaves – 2 tbsp (finely chopped)
Ghee – 1 tbsp
Salt – as needed
Cardamom – 5 nos
Cloves – 5 nos
Star Anise – 1 no
Cinnamon Stick – 1-inch piece
Black Cardamom – 1 no
Sha Jeera – 1 Tsp
Lemon Juice – 1 tbsp
Boil the water by adding all the ingredients except rice
Add the soaked rice to the boiling water
Cook till rice is 75% done (Around 10 minutes)
Time varies according to the quality of rice
Drain immediately
Step 3: Preparing Dum Biriyani
Grease a seasoned clay pot and place some tomato slices to avoid burning at the bottom. Now spread the marinated chicken pieces. Add a layer of rice on the top of the chicken, sprinkle some fried onions, mint and coriander leaves. Pour the Saffron infused milk and repeat the second layering. Add some fried cashews, raisins, and few lemon slices. Pour some ghee and seal the pot tightly with dough. You can use other utensils also follow the same steps. Place about 2 kg weight on the top and cook over very low flame for about 20 minutes. Open to enjoy the aroma…tasty and juicy Chicken Biriyani is ready.
Refer Detailed Step by step cooking video below:
Average Member Rating
(5 / 5)
1 people rated this recipe
Related Recipes: