Instant Kerala appam recipe
2021-06-17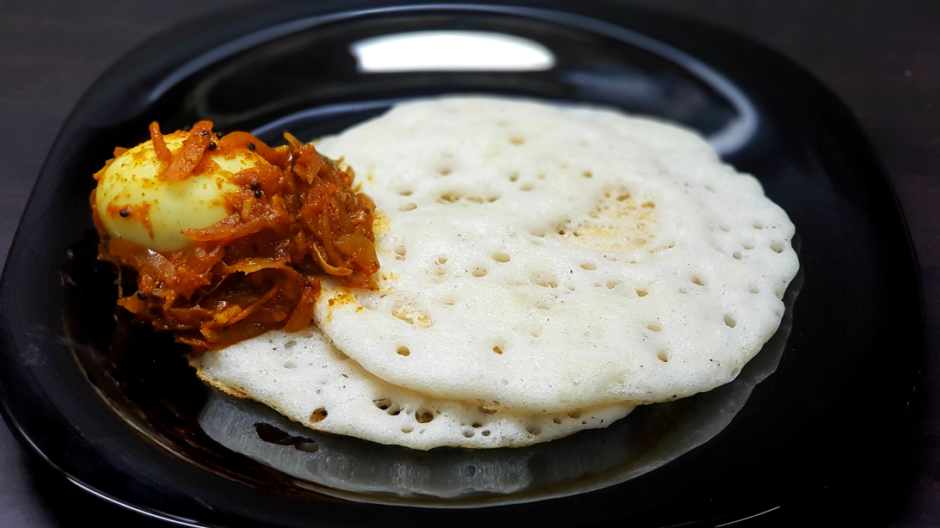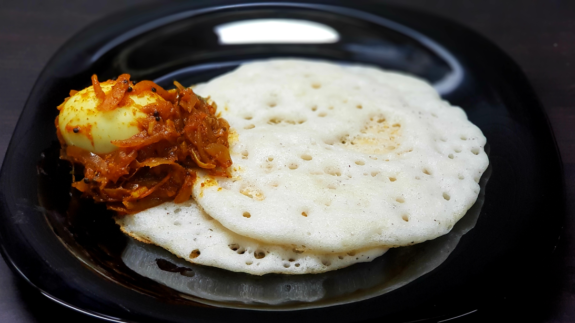 Instant Appam Mix
Appam is a rice pan cake dish prepared with coconut and is quite famous in the southern parts of India. The dish has the perfect mix of being both soft and crunchy. Usually a popular breakfast dish that can be taken with many dishes including fish curry, veg kuruma and more 
METHOD 1 : Using Rice Flour
Ingredients
Rice Flour – 2 cups
Salt – as needed
Sugar – 1 ½ tbsp
Cooked Rice – ½ cup
Fresh Coconut – ½ cup
Eno – 1 ½ tbsp (flavourless)
Add rice flour, salt, sugar, cooked rice and coconut in a bowl. Add water to the mixture and grind into a smooth paste. Keep this batter for 30 minutes for better result. Add more water to adjust the consistency.  Add Eno to the mixture and mix gently. Be careful not to let the bubbles burst. Spread it over a heated Tawa. Cover and Cook.
METHOD 2 : Using Raw Rice

Ingredients
Raw white rice – ½ cup (soaked for 30mins)
Coconut – ½ cup
Cooked Rice – ½ cup
Sugar – 1 tbsp
Salt – as needed
Eno – 1tbsp
Grind all the ingredients together to a smooth batter by adding enough water. Mix well and add 1tbsp Eno. Mix gently without bursting any bubbles. This method is one of the easiest ways for making appam. Pour the mix onto a heated Tawa. Cover and cook.
Average Member Rating
(0 / 5)
0 people rated this recipe
Related Recipes: