Mango Rava Kesari Recipe (Kesari Bhaat/Mango Sheera)
2020-05-29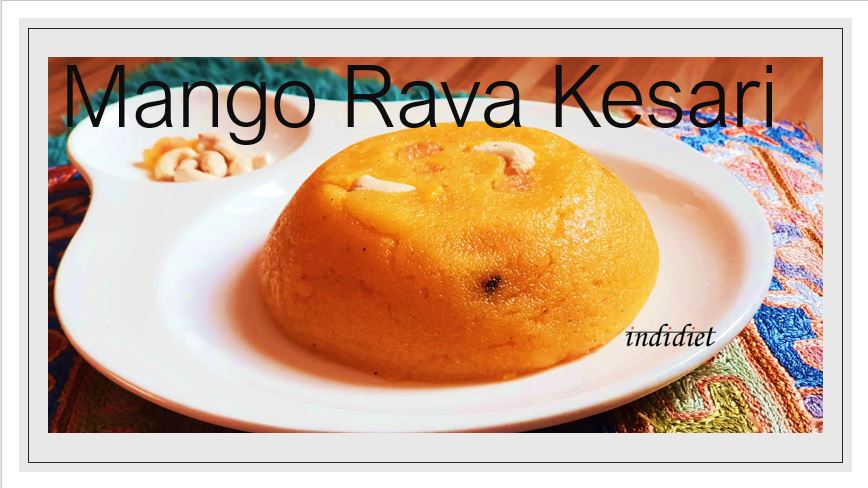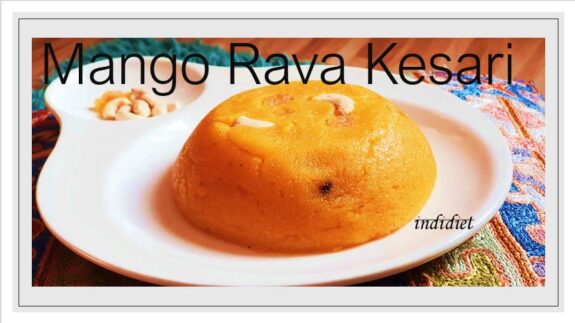 Mango Rava Kesari Recipe (Kesari Bhaat/Mango Sheera/Sooji Ka Halva)
Indian sweet dishes are famous worldwide and Rava Kesari needs a special mention on the list of sweets. Rava kesari or kesai bhaat, is a semolina pudding, which can be prepared instantly. This tasty sweet dish is very easy to prepare and you do not need to be an expert to try this recipe. Rava kesari has different versions, based on the ingredients added. Here mango rava kesari recipe is shown and can be also used to prepare pineapple rava kesari also.
In different parts of India, this is called by different names such as mango sheera, sooji ka halva, sooji halwa, mango sheera etc. Different color combinations can also be prepared based on the additives, as explained later.
Similar special recipes to try out are, Umm ali recipe, Churros recipe, Layali Lubnan, Basbousa, Mango Custard, Tres leches, Christmas rose wine – fruit cake, Easy vanilla cake, Chocolate mousse, Ambalapuzha Paal Payasam, Ada pradhaman, Ney payasam (rice payasam), and Instant Vermicelli Custard
Ingredients of Mango Rava Kesari
Ghee (Clarified butter) – 3 tbsp
Cashew nuts – few
Raisins – few
Semolina (rava/sooji) – 1/2 cup
Water – 1 1/2 cups
Sugar – 1/2 to 3/4 cups
Mango – 1 no (ground to pulp)
Cardamom powder – 1/4 tsp
Food colour – 1 pinch or 2-3 drop (optional)
Preparation of Mango Rava Kesari
In a pan add 2 tbsp ghee. When the ghee is hot, add cashew nuts and raisins. Saute till colour changes to golden. Transfer them from the pan and keep them aside. Add semolina to the remaining ghee in the pan.
Here readily available fried upma rava is being used, so that cooking time is less. If you are using normal semolina, fry it for longer time till colour changes to golden. Keep it aside.
Now add water to the pan. Add food colour to the water. Adding colour is optional and you can also add saffron infused milk which gives extra flavour and colour to the dish. Bring the water to boil. Then add the fried semolina to the boiling water. After that cook till it becomes thicker over low flame. Stir continuously to avoid lumps. Once the mix becomes thick, add sugar, mango pulp and cardamom powder and mix well. The amount of sugar needed should be adjusted according to the sweetness of the mango used. Mix well. The mix will become thinner while adding the sugar. So mix well, cover and cook it for few minutes till it becomes thicker.
When the rava mix becomes thick, add 1 tbsp of ghee, fried cashew nuts and raisins. Mix well. Turn of the flame. Consistency should not be too thick as it becomes thicker after cooling down. Transfer it to the serving dish. Enjoy the soft Mango Rava Kesari!!!
Normal Rava Kesari is also prepared in the same manner, without adding the mango. You can try same recipe with pineapple also.
Refer detailed step by step cooking video of Mango Rava Kesari below:
Average Member Rating
(0 / 5)
0 people rated this recipe
Related Recipes: