Pazham Nurukku Recipe | Caramelized Banana |
2021-06-18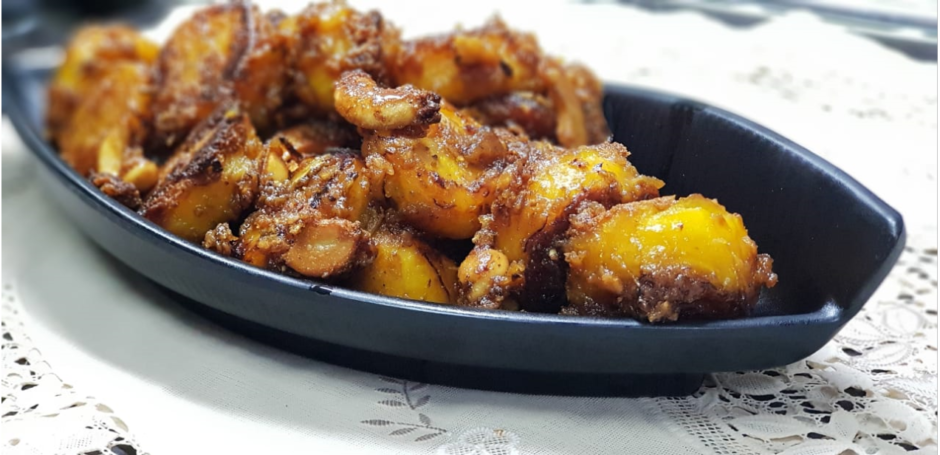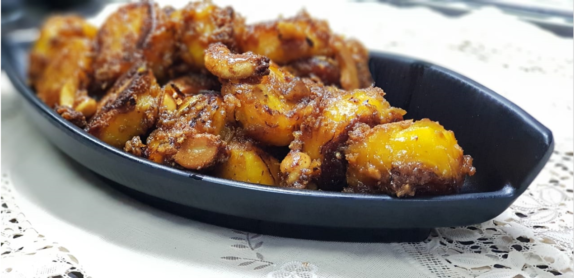 Pazham Nurukku
Pazham Nurukku is a easy breakfast/snack recipe. It is mainly taken as breakfast during Onam days, which can be taken as breakfast also.
Ingredients :
Plantain (ripe) – 2 nos
Ghee – 2 tsp
Cashew nuts – few
Raisins – few
Jaggery syrup – 2 to 3 tbsp of jaggery mixed in ¼ cup of water
Coconut milk – 4 tbsp
Fresh coconut – 2 tbsp (scrapped)
Cardamom powder – ½ tsp
Cut the plantain into ½ inch pieces or as per the size you need. Add ghee into a pan and add the plantain. Fry till colour changes. Flip to cook evenly. Transfer the cooked plantain from the pan. add some cashew nuts and raisins to the remaining ghee. Fry till light brown. Add the jaggery syrup, coconut milk, scrapped coconut and cardamom powder. Mix well for a while. Add the fried banana into it. Cook over low flame till the gravy thickens. Add 1 tsp ghee to it. Saute till it becomes dry.
Tasty Pazham Nurukku is ready !!!
Average Member Rating
(0 / 5)
0 people rated this recipe
Related Recipes: