Perfect Boondi Laddu
2021-06-16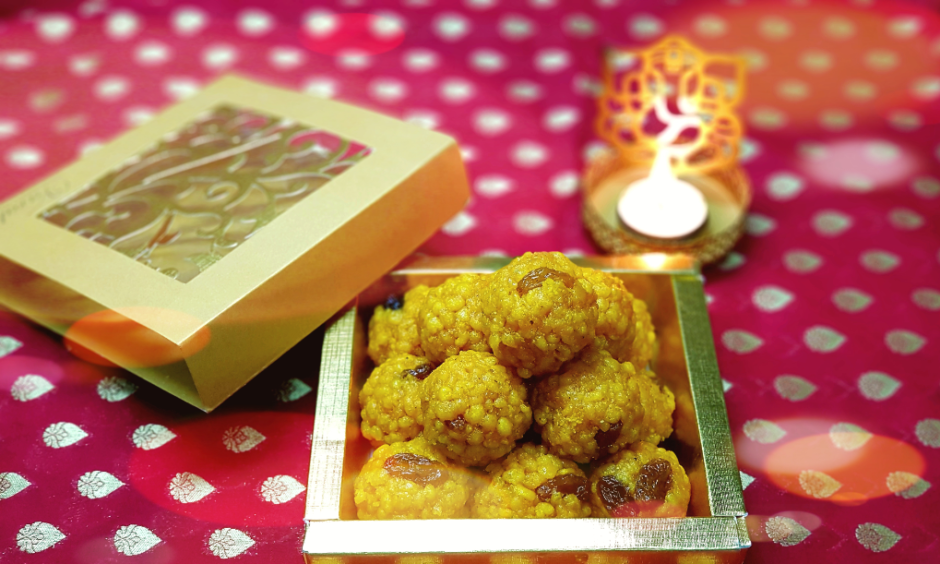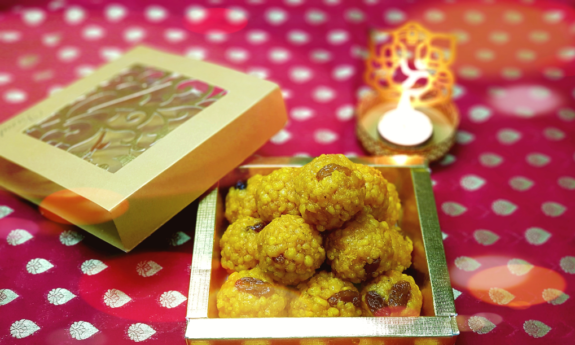 Perfect Boondi Laddu – DIY Laddu Maker
Traditionally every happy occasion in India is accompanied by distribution of Laddu and so it has become the symbol of happiness. Laddu comes in different taste and colour, but boondi laddu is a special one.
Ingredients
Gram flour (besan) – 2 cups
Food colour – as needed (optional)
Water – as needed
Cooking oil – enough for frying
Perforated ladle or any utensil with small holes
Sugar – 1 cup (as needed)
Cardamom powder – ½ tsp
Lime juice – ½ tsp
Dry fruits – as needed
Ghee – 1 tbsp
Preparation
Add gram flour and ¼ tsp food colour into a bowl. Add 1 ½ cup water and start mixing to prepare a batter with no lumps. Ensure consistency is correct to get the right Boondi. Pour oil onto a frying pan.
Tip : Before start frying, put few drops of batter to the oil. If they come out spherical, then the consistency of the batter is correct. Otherwise, Boondi will be odd shaped. Add few drops of water to the batter and repeat this process till perfect shape is obtained.
When the oil is hot, start frying the Boondi by pouring the batter through the perforated ladle. Ensure that the frying is done for 10 to 15 seconds only, otherwise Boondi / laddu will become hard.
Add sugar, cardamom powder, lime juice, ½ tsp food colour and ½ cup water to a pan. prepare a sugar solution over low flame and no need to caramelize it. Add the Boondi and cook till the sugar syrup is absorbed. Turn off the flame. Mix well after adding some dry fruits and ghee.
Grease your hands with ghee and start preparing the ball shaped laddus. 20 to 30 laddus can be prepared from the batter.
Enjoy !!!
Average Member Rating
(0 / 5)
0 people rated this recipe
Related Recipes: