Easy Fried Rice
2021-06-14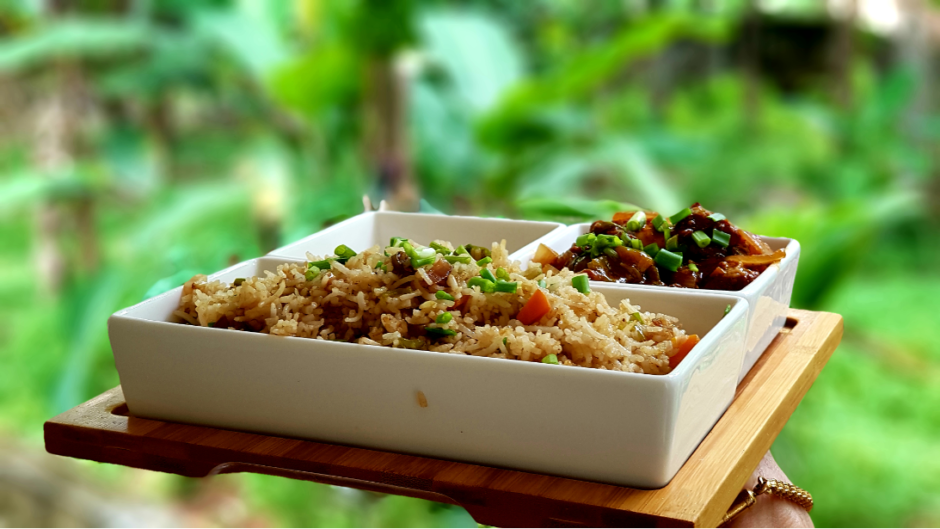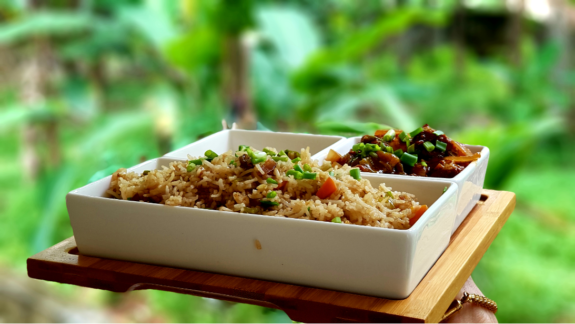 Easy Fried Rice
Fried rice is the most adored Chinese dish in the world and each region has different variations. Here is a restaurant style Indo-Chinese fried rice recipe.
Ingredients
Basmati rice – 1 cup / 1 glass (soaked for 15-30 minutes)
Vegetable oil – 4 tbsp
Salt -1 tsp
Garlic – 1 tsp (chopped)
Vegetables – 2 tbsp each, chopped
Spring onion – chop the top and bottom separately
Green chilli – as per taste
Pepper powder – as per taste
Dark soy sauce – 1 tbsp or 1 tsp
Green chilli sauce – 1 tbsp
Vinegar – ½ tsp
Boil water in a vessel and add 1 tbsp oil and pinch of salt. Add the soaked rice into the boiling water and cook for about 5 – 8 minutes. The best way is to use the leftover rice. Drain and cool the rice down in running water immediately.
In a frying pan, add 3 tbsp oil and garlic. Saute for 30 seconds. Add 2 tbsp each of vegetables like carrot, beans, onions, capsicum etc. Add green chilli and white part of spring onions to it. Saute for a minute. Cooked chicken or eggs can be added at this point. Now add vinegar, soy sauce and chilli sauce to the mix. Add the cooked rice and pepper powder. Mix gently. Fry the rice for a few minutes over high flame. Add salt if needed. Sprinkle the top part of thespring onion.
Tasty Fried Rice is ready !!!
Average Member Rating
(0 / 5)
0 people rated this recipe
Related Recipes:
Recipe Comments