3 Easy, Nutritious Summer Ragi Millet Drinks
2020-04-11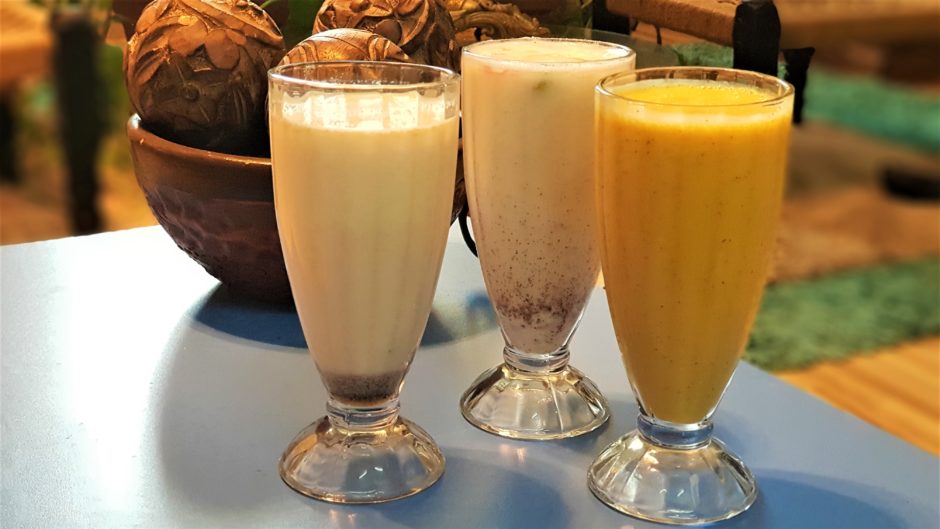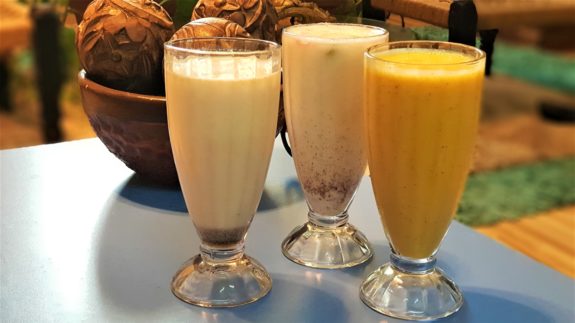 Easy and nutritious summer drinks with Ragi millet (nachni)
Summer is that special period of year where we all need to be careful on the food and drinks.
Keeping hydrated is the key element of summer and so if the drink can be made nutritious, then it will be more beneficial. Healthy and tasty summer drinks are being shared here.
The ingredients used in the healthy drinks during summer will determine the nutrient contents. It has be carefully chosen as per each person's requirements.
Ragi or finger millet (nachni) is a super food which can be beneficial during the summer time.
Some of the benefits of Ragi….
Cooling effect
High in Calcium
Rich in antioxidants
Improves immunity
Ideal for diabetic diet
Natural source of Vitamin D
Supports collagen and so good for skin
Iron rich
Sprouted ragi is a good source of Vitamin C
Some similar healthy and tasty drinks are:
Traditional Golden Turmeric Milk (Immunity Booster)
Filter coffee at home without filter
Kadak Chai (Indian masala karak tea)
Three types of ragi based health drinks are being shared here.
How to prepare Ragi millet milk extract and its cooking !!
Ingredients
Ragi / Finger millet (Nachni) – 1/2 cup
Preparation
Soak ragi for about 1 hour. Then grind them by adding enough water. Sieve it and this can be stored in refrigerator for about a week. Ragi powder can also be used for this recipe.
Cook the milk extract by adding 1/2 to 1 cup of water. Cook over low flame.  If you are using ragi powder, mix it with water and cook.  Stir thoroughly to avoid lumps.  Turn off the flame when it starts to thicken. Continue stirring till it becomes a smooth paste.
1. Mango – Ragi Smoothie
Ingredients
Fresh mango – 1 no (Fresh mango or mango pulp can be used)
Sugar – 1 to 2 tsp (optional)
Milk – 1 cup
Cooked ragi – 2 to 3 tbsp
Preparation
Blend all the ingredients together. Feel free to use any fruit of your choice. You can use other additives for milk shake like condensed milk, dry fruits etc. You can add ice cream as a topping so that kids will enjoy this healthy and tasty drink, without even realizing ragi is there!!!
2. Ragi Buttermilk
Ingredients
Green chilli – 1 no
Shallots – 2 to 3 nos
Ginger – 1/2-inch piece
Curd – 2 tbsp
Cooked ragi – 2 to 3 tbsp
Salt – as needed
Water – ½ to 1 cup
Curry leaves – few
Preparation
Blend all the ingredients together. Add water to adjust the thickness This special buttermilk is ideal as a mid-meal drink. Ragi buttermilk is quite refreshing and healthy.
3. Ragi Kheer
Ingredients
Cooked ragi – 2 to 3 tbsp
Cardamom powder – 1 pinch
Honey / jaggery / sugar – 1 to 2 tsp
Sesame seeds – 1/2 tsp
Milk (Boiled) – 1 cup
Preparation
Mix all the ingredients together. You can add all these ingredients while cooking ragi. Optionally ghee and dry fruits can also be added. This summer keep hydrated and enjoy these special healthy drinks!!!
Refer detailed step by step cooking video below:
Average Member Rating
(0 / 5)
0 people rated this recipe
Related Recipes: