Onam Sadya recipes Ada Pradhaman | Payasam Recipe for Onam Sadhya
2021-06-18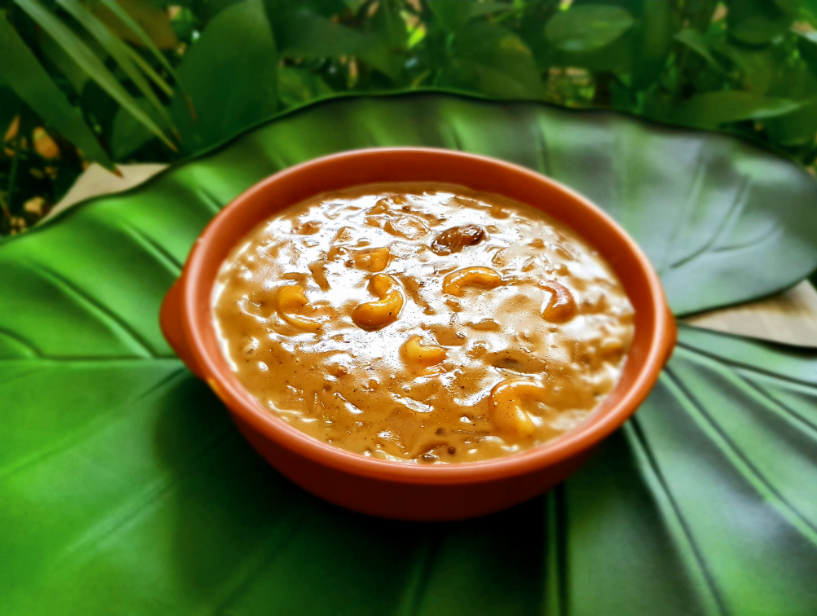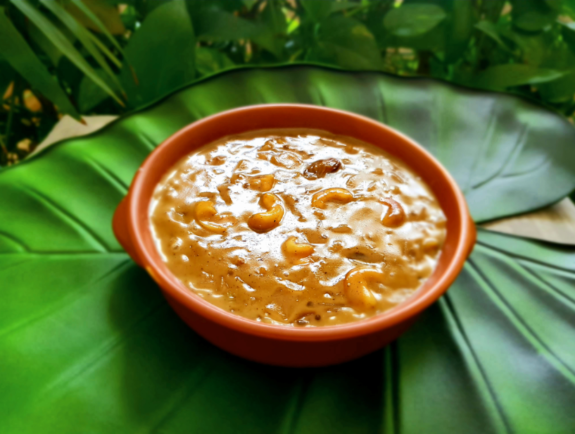 Onam Sadhya recipes Ada Pradhaman
Among all the different varieties of payasams (Kheer), the most favourite one is the Ada pradhaman.
Preparation of Ada
Ingredients
Ada – 200g (made of rice)
Water – 1 ½ ltr
Cardamom pods – few
Ghee 1 tbsp
Add ghee and cardamom pods to water and boil it. Keep the water boiling while adding the ada, so that it will not stick together. Stir it and will take about 20 to 25 minutes for the ada to get cooked. When the ada is cooked, you should be able to split it with fingers. Drain the ada immediately. Wash the ada in water few times and this will ensure that it will not be sticky at all.
Preparation of Sago seeds
 Ingredients
Sago seeds (sabudana) – 100g
Water – 5 to 6 cups
Add Sago seeds to water and bring it to boil. Once the sago seeds are cooked well, they will turn transparent. Drain the sago seeds and immediately add water into it. Drain the excess water and the sago seeds are done.
Preparation of Jaggery syrup
Ingredients
Jaggery – 500g
Water – ½ cup
Coconut milk (third extract) – 2 cups
Coconut milk (second extract) – 1 to 2 cups
Coconut milk (first extract) – 1 to 2 cups
Cardamom powder 1 tsp
Dry ginger powder – 1 tsp
Roasted cumin powder – ½ tdp
Ghee – 1 tbsp
Smash the jaggery into small pieces. Add water and melt it over low flame while stirring. Sieve to remove any dirt. If you are using jaggery granules or powder, you can add it directly to the cooked ada. Keep boiling the jagery syrup over low flame until it thickens.
Add the cooked ada into the jaggery syrup and mix well. Let the ada be in the jaggery syrup for some time. Add the cooked sago seeds and continue cooking. Add coconut milk (third extract) to the mixture. Ready to use coconut milk or coconut powder can also be used. Add coconut milk (second extract) to it. Add cardamom powder, ghee, dry ginger powder and roasted cumin powder. Mix everything well. Once the ada thickens, add coconut milk (first extract). Turn off the flame.
Add some ghee to a hot pant. Add a handful of Raisins, cashew nuts. You can also add some fresh coconut pieces also. Add this mixture to the already prepared payasam and mix well
Tasty Ada Pradhaman is ready !!!
Average Member Rating
(0 / 5)
0 people rated this recipe
Related Recipes: