Achappam – Easy Recipe With Rice Flour | Rose Cookies Recipe
2021-06-18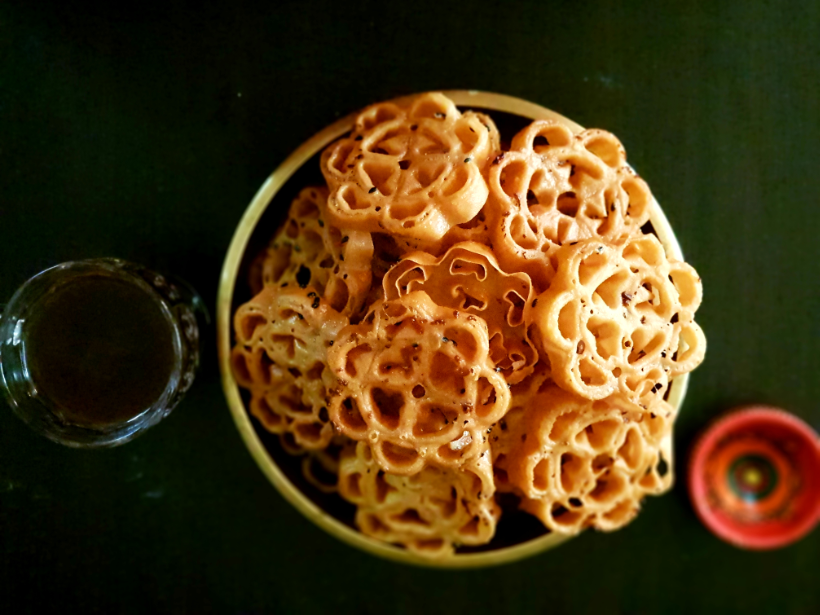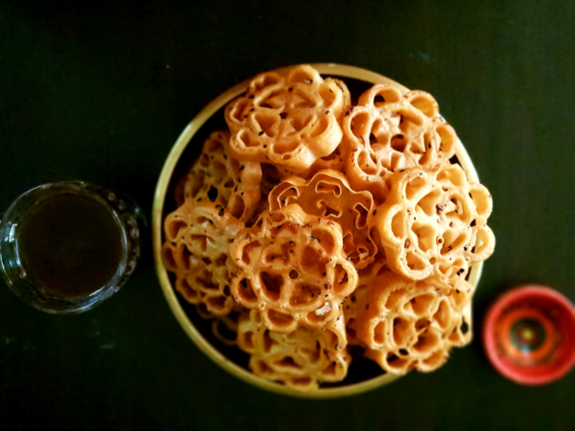 ACHAPPAM – Rose Cookies
Achappam is a favourite crunchy snack prepared through out the southern part of India.
Ingredients
Rice flour – 1 cup
Sugar – 5 tbsp
Salt – ¼ tsp
Egg – 1 no
Fresh coconut milk – 1 ½ cup
Black sesame seeds – 1 tbsp
Coconut oil – for frying
Achappam mould
In a bowl, add rice flour, sugar, salt, egg. Gradually add ½ cup coconut milk, mix well and then add the rest of the milk to mix again. You can use packed coconut milk or milk powder also. After mixing, grind it to avoid any lumps in the batter. You can add more sugar if needed. Add black sesame seed and mix well. Cover and leave the batter for 30 minutes.
Boil the coconut oil in a pan and place the achu ( achappam mould) in it. After the achu is fully hot, dip it in the batter till 3/4th of it is covered. Immerse the achu in the hot oil. After a few seconds, the batter will come out from the achu. Make sure to keep the achu hot, before dipping it in the batter again. Adjust the flame so that the achappam will not get burnt. Fry till golden colour. Crunchy achappam is ready.
Boondi can be prepared from the batter by ouring it through a perforated ladle.
Average Member Rating
(0 / 5)
0 people rated this recipe
Related Recipes: