Prawns Curry (Chemmeen thala pulinkari)
2019-11-14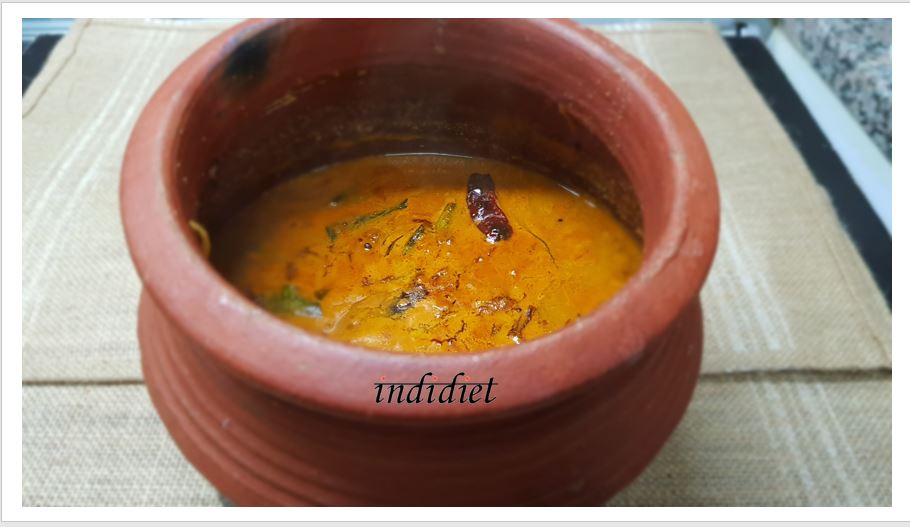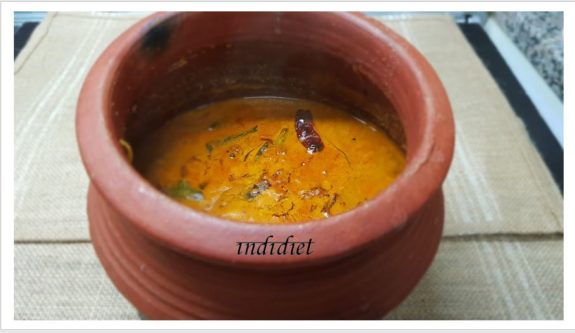 Kerala style prawns curry with prawns head (Chemmeen pulinkari)
Most of the preparations with prawns will remove their head and in fact this curry is prepared from those discarded heads. Along with this recipe, other prawns recipes are also shared.
Pulinkari is a side dish for rice mainly from Kerala, a southern state of India with different versions like  Pappad pulinkari and Muthira charu pulinkari.
This version of pulinkari, is a special curry which includes the prawns and prawns heads. For having rice, maybe you just need this curry. It is very easy to prepare and may take only about 10 to 15 minutes for making the prawns curry.
Step 1
Ingredients of masala mix for prawns curry – chemmeen thala curry (Kerala prawns curry)
Fresh coconut – 1 cup
Tamarind – 1/2 of lime sized ball
Chilli powder – 1 to 2 tbsp
Coriander powder – 1/2 tbsp
Fenugreek powder – 1/4 tbsp
Pepper powder – 1/2 tbsp
Water – 1/2 cup
Preparation of masala mix for the prawns curry
Grind all the above ingredients to a smooth paste and keep aside
Step 2
Ingredients for prawns curry
Prawns – 25 nos (along with head)
Turmeric powder – 1/4 tsp
Salt – as needed
Shallots chopped – few
Water – 1 cup
Curry leaves – handful
Preparation of prawns curry
Into a pot, add all the above ingredients. Cook over medium flame till prawns are cooked well. Then add the ground coconut mix (step 1) and mix well. Add more water if needed to adjust the consistency. Check for the salt and tamarind, add more if needed. Bring it to boil.
Step 3
Ingredients for tempering the prawns curry
Oil – 2 tbsp
Mustard seeds – 1/2 tsp
Dried red chilli -3 nos
Curry leaves – few
Shallots chopped – handful
Preparation
Into a heated pan, add oil. Once the oil is hot, add mustard seeds. When mustard seeds start to pop, add dried chilli, curry leaves and shallots. Saute till shallots turns brown. Add this tempering to the prepared boiling curry (step 2). Mix well, boil for few more minutes. Prawns curry is ready to serve with rice.
Refer detailed cooking video of prawns curry preparation is given below:
More easy and tasty prawns recipes :
Chemmeen Kaya fry
Prawns biriyani recipe
Grandma special chemmeen aviyal
Prawns ghee roast
Chemmeen thoran
Prawns pulao
Average Member Rating
(0 / 5)
0 people rated this recipe
Related Recipes: