Chicken cutlet | How to make chicken cutlet | How to make breaded chicken patty
2018-02-13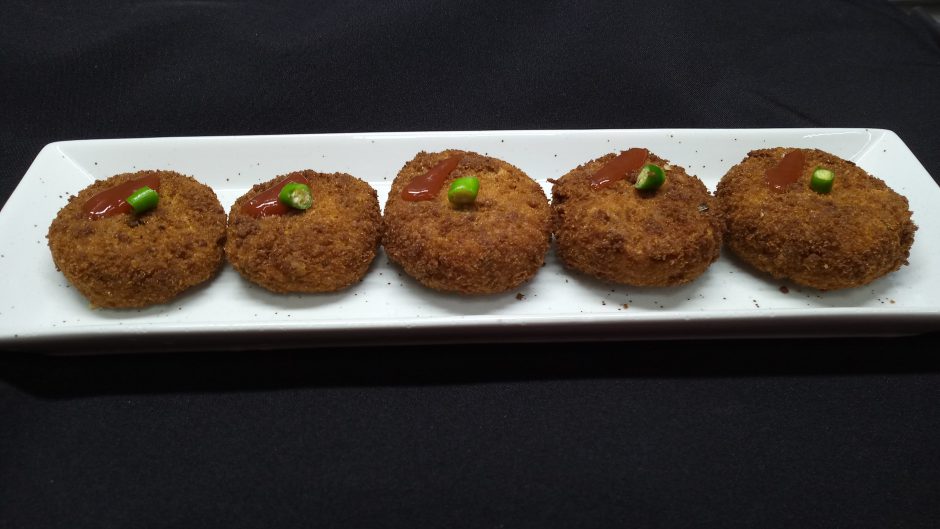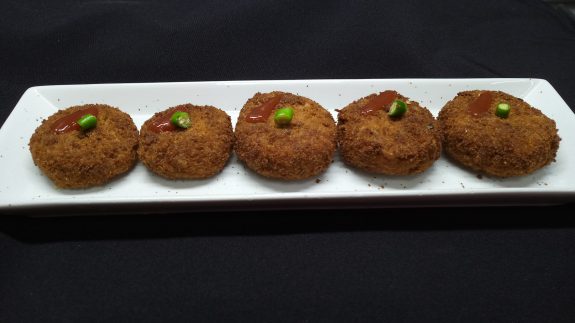 Chicken cutlet | How to make chicken cutlet | How to make breaded chicken patty
Step 1
Ingredients
Boneless chicken -1/2 kg (else de bone after cooking)
Salt – 1 tsp
Turmeric powder – 1/2 tablespoon
Black pepper powder – 1/2 tablespoon
Water – 1 cup
Preparation
Cook the chicken by adding all the above ingredients and then drain and mince the chicken
Step 2
Ingredients
Cooking oil – 2 tbsp
Onion – 1 cup (finely chopped)
Green chilli – 3 nos (finely chopped)
Ginger paste -1 tsp each
Garlic paste  -1 tsp each
Salt – as required
Red chilli powder – l tbsp
Turmeric powder -1/2 tsp
Garam Masala -1/2 tsp
Black pepper powder – 1 tsp
Coriander leaves – ½ cup (finely chopped)
Potato – ½ cup (boiled)
Preparation
In a heated pan add oil. Once the oil is hot, add chopped onion, green chilly, ginger, garlic paste and salt as needed. Saute till light brown colour. Then add chilly powder, turmeric powder, garam masala and black pepper powder. Saute till fragrant. Add 2 cups of minced meat(step 1) and coriander leaves, mix well. Add salt as needed. Now add the cooked potato, mash and mix well. Cutlet mix is ready.
Step 3
Ingredients
All purpose flour – 1 cup
Bread crumbs – 1 cup
Beaten egg – 3 nos (for egg wash)
Cooking oil for deep frying
Preparation
Take a big lemon sized cutlet mix. Shape the cutlet as per your design. First roll it in maida (all purpose flour), then in beaten egg and in bread crumbs. Fry it in oil over medium to low flame till brown. Tasty and crispy cutlet is ready –  enjoy with sauce ..
Refer detailed step by step cooking video below
Average Member Rating
(0 / 5)
0 people rated this recipe
Related Recipes: