Secret of the best Kadak Tea / Karak Chai / Indian Masala Tea
2020-02-25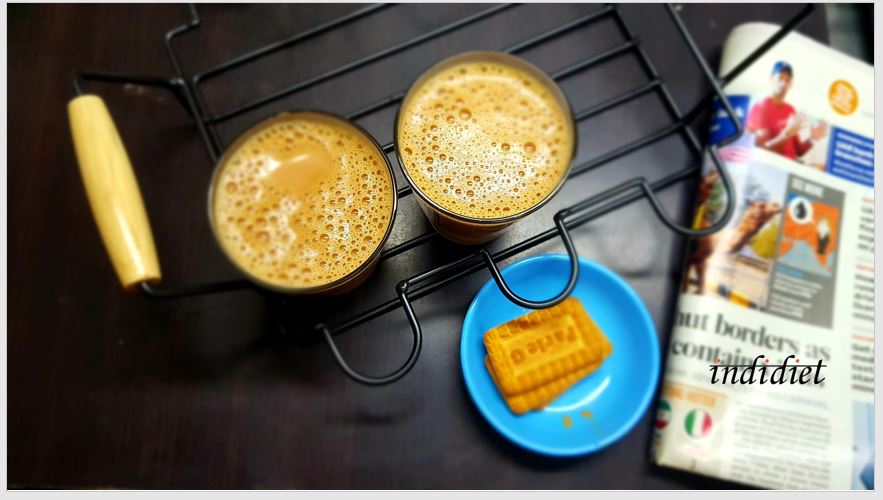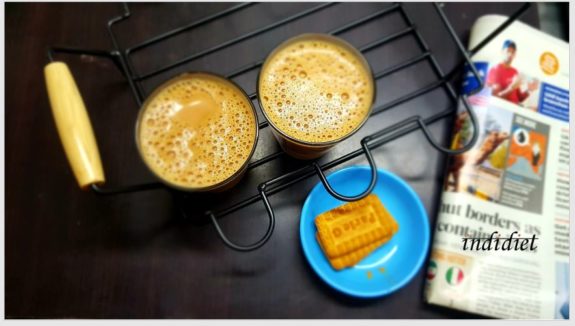 Secret of the best Kadak Tea / Karak Chai / Indian Masala Tea
Indian Masala chai is famous worldwide for its unique taste. It is sometime called as ginger tea or adrak chai (adrak wali chai) – which is also prepared with or without the masala. Then we have the famous Mumbai Cutting Chai…served in the special glass in the right quantity !!!
In Middle East countries, tea is a favorite drink and a variation of the masala tea can be found in most of the Arabic countries. It's generally called as Kadak or Karak Tea. This is again a blend of masala powder and some secret ingredients to make the taste unique. The cafes will be serving the kadak or karak tea throughout the day and sometimes during night also. Each cafeteria is competing with each other to prepare the best kadak chai !! They keep trying out different ingredients to get the special taste. Here that kind of a special ingredient is mentioned, which is optional.
If you are a tea lover, this refreshing recipe is a must try. Then, if you are a coffee lover, do not forget to check out this special recipe of South Indian Filter Coffee
Preparing Masala powder for Karak Tea (Kadak Tea)
Ingredients
Cinnamon Stick – 1 inch
Cardamom – 10 nos
Cloves – 10 nos
Dry ginger – 1 inch piece
Preparation
Grind all the ingredients together to fine powder. In some regions, fennel seeds and black pepper are also added. This masala prepared can be stored for later use. Fresh ginger can also be used. For that, use ingredients as mentioned below.
Cinnamon – 1/2 inch
Cardamom – 2 to 4 nos
Cloves – 2 to 4 nos
Ginger – 1/2 inch piece
Crush and add adequate amount of the above, into the water while preparing tea.
Preparing Karak Tea (Kadak Tea)
Ingredients
Water – 1 3/4 glass
Prepared masala powder – 1/2 tsp
Tea powder – 2 to 4 tsp
Milk – 1 1/2 glass
Sugar – 4 tsp
Glucose biscuit – 1 no
Preparation of Karak Tea (Kadak Tea)
Take water in a saucepan. Add the prepared masala powder into it. If you are using fresh ginger mix, add that mix into water. Bring it to boil. When the water starts to boil, add tea powder and boil it for 3 to 5 minutes. Strength and color of the tea powder vary with different brands. So add according to the powder that you are using. Stir occasionally. Then add milk into it and continue boiling over a low to medium flame, till the tea starts to foam up. Lower the flame and stir down the tea when it foams up. Then, boil again till it foams up for the second time. Again stir it down and add the biscuit into it, by crushing with your hands. Mix well and again boil till it foams up for the third time. Now the tea is ready to sieve.
Sieve the tea and blend it till it becomes frothy. Your refreshing aromatic Masala Kadak Chai or Karak Tea is ready to drink. Enjoy hot with your favorite snack.
Detailed step by step cooking video on how to make the best kadak tea / karak tea / Indian Masala tea is given below:
Average Member Rating
(0 / 5)
0 people rated this recipe
Related Recipes: