Ramasseri Idli
2018-02-07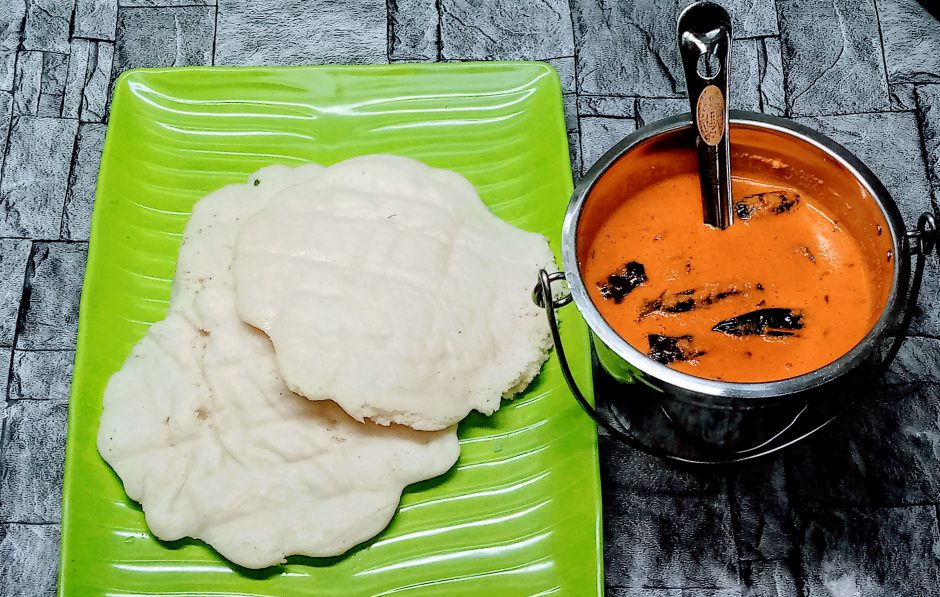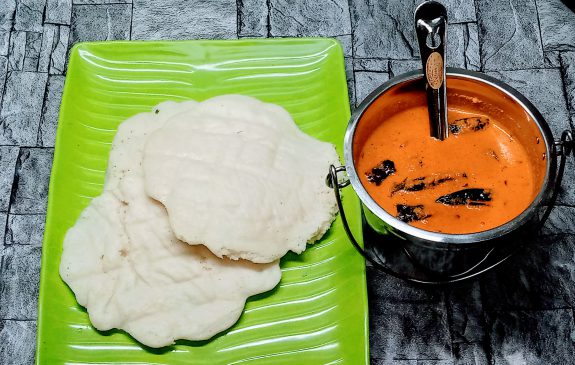 How to make Ramasseri Idli | Here we are showing how to make ramasseri idli in both traditional and modern method.
Ingredients
Idly rice (raw rice) – 3 cups (soaked for 6 hours)
Urud dal (skin less) – 1 cup (soaked for 6 hours)
Fenugreek seeds – 2 tbsp (soaked for 6 hours along with urud dal)
Salt –  as needed
Water – as needed to grind the rice and urud dal to thick batter
Cooked rice – 2 to 3 tbps
Preparation
Grind the soaked urud dal and fenugreek mix to a fine batter by adding water gradually. Grind till you can see the froth on the top. Similarly grind the soaked rice mixed with the cooked rice and mix it with the urud dal batter. Mix well and leave it overnight to ferment.
For preparing to cook the idli, add salt to the required fermented batter and mix gently. The batter consistency should be thick. Traditional preparation of the pot is shown in the video.
Use cotton or jute thread to make the grid on top of the pot. Add enough water in the pot for steaming. When the water starts boiling, spread a wet, greased cotton cloth covering the mouth of the pot. Pour and spread the batter slightly. Cover it and cook over medium flame. Idli will be ready in few minutes. Carefully transfer the idli along with cloth and sprinkle water on it. Now it can be easily separated from the cloth. Enjoy the softest idly with sambar and chutney.
You can use multi layered steamer also. Spread the cloth in the steamer, pour and spread the batter. Use the same method as said above for separating from the cloth.
Refer step by step cooking video below:
Average Member Rating
(1 / 5)
1 people rated this recipe
Related Recipes: