Kerala Style Fish Molly/Fish Molee Recipe
2018-11-29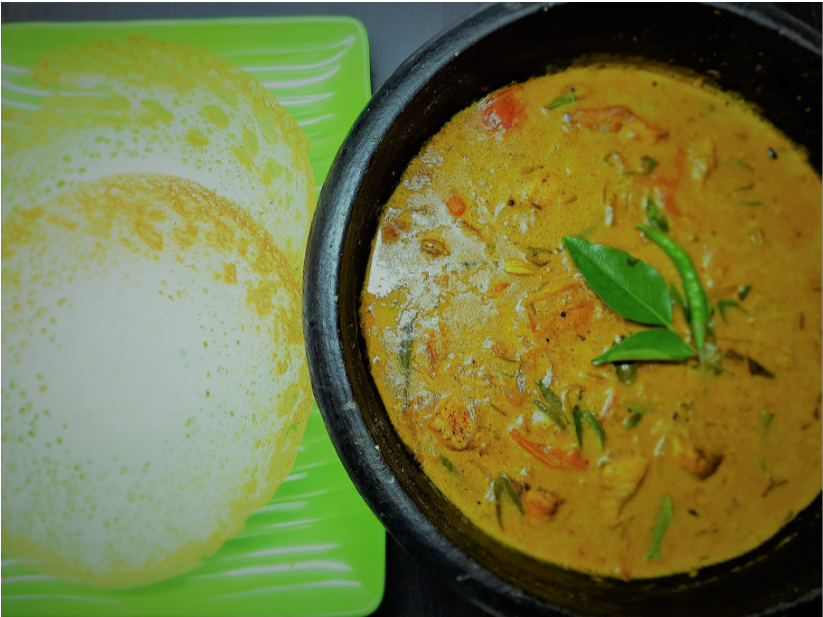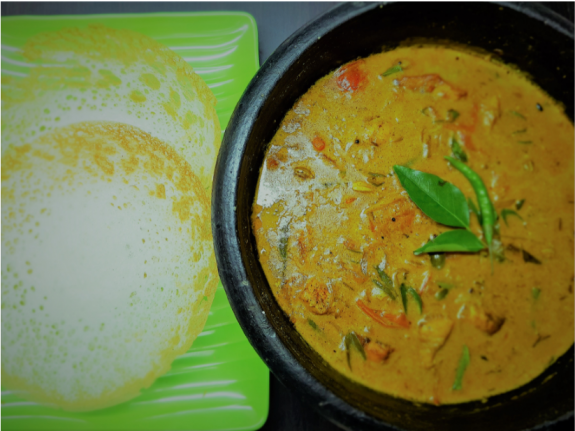 Best Kerala Style Fish Molly (Molee/Moilee) Recipe
Kerala Style Fish Stew Recipe
Kerala's palatable cuisine can't exist without seafood or fish dishes. Blessed with a long coastline and inland water bodies, it is not a surprise that lots of varieties of fish recipes are available in Kerala food. Fish Moilee (sometimes called as Fish Molee, Fish Molly or Fish Molli) is a special preparation with coconut milk and a blend of spices. Fish Moilee is a major side dish for appam, porotta, idiyappam etc. Moreover, during festival seasons like Christmas, this is indispensable on the dining table and family feasts. Traditional method of Fish Moile or Fish Molee is detailed in this video, which can be easily prepared as part of your food menu.
Step 1 (Frying fish for fish molee)
Ingredients
Kingfish Cubes – 500 gms
Curry leaves – Handful
Pepper Powder – 1 tsp
Chilli powder – 1/2 tsp
Lemon juice – 1 tsp
Salt – as needed
Turmeric powder – 1/4 tsp
Coconut oil – 1/2 cup
Preparation
Add pepper powder, turmeric powder, chilli powder, lemon juice and salt to the fish cubes. Mix well and marinate for 30 minutes. Shallow fry the fish for 3 to 5 minutes. Half frying is enough for this. Flip to cook evenly on all sides. Transfer from the pan and keep aside.
Step 2 (Preparing Fish Molee)
Ingredients
Coconut oil – 2 tbsp
Onion – 1 no (thin slices)
Tomato – 1 1/2 no (thin long slices)
Tomato – 1/2 no (thin round slices)
Ginger (crushed) – 1 tbsp
Garlic (crushed) – 1 tbsp
Ginger (julienne) – 1 tsp
Green chilli – 8 to 10 nos (slit)
Coconut milk (thin)- 1 1/2 cup
Coconut milk (thick) – 1 cup
Vinegar – 1 tsp
Coriander powder – 1 tbsp
Turmeric powder – 1/4 tsp
Pepper powder – 1 tsp
Garam masala powder – 1 pinch
Fennel powder – 1/2 tsp
Whole fenugreek – 1/4 tsp
Mustard seeds – 1/2 tsp
Cinnamon – 1/2 inch
Cardamom – 5 nos
Cloves – 5 nos
Salt – as needed
Curry leaves – a handful
Preparation
Heat a pan or an earthen pot (can use the pan used for frying, if it is big enough). Use the oil left in the pan used for frying (add more oil if needed). When the oil is hot, add fenugreek and mustard seeds, wait till popping. Now add cardamom, cloves and cinnamon stick, saute for 10 seconds. Then add crushed ginger and garlic, saute for 30 seconds. Add sliced onion and saute till soft and translucent. Now add pepper powder, turmeric powder, fennel powder, and coriander powder, saute till fragrant or for 30 seconds. Tomato, green chillies are added here and saute till tomatoes turn mushy. Finally add vinegar, thin coconut milk, salt as needed and curry leaves. Mix well. When it starts boiling, add fried fish (step 1), round sliced tomato and ginger julienne. Cover and cook till fish are done well. Finally add thick coconut milk and curry leaves. Sprinkle garam masala powder and pour a table spoon of coconut oil in it. Mix gently, turn off the flame (Do not boil). Cover and keep it for few minutes. Fish Moilee Is ready to serve.
Refere detailed step by step video below.
Similar Recipes
Egg Molee – https://indidiet.com/recipe/egg-ball-moilee/
Kerala Christian Wedding Style Fish Curry – https://indidiet.com/recipe/kerala-fish-curry/
Karimeen Pollichathu (Kumarakom Style) –https://indidiet.com/recipe/karimeen-pollichathu/
Kerala Meen Mulakittathu – https://indidiet.com/recipe/meen-mulakittathu/
Pomfret Curry (Avoli muringakka Varutharachathu) – https://indidiet.com/recipe/manga-avoli-curry/
Stay Connected with Indidiet through:
Facebook: www.facebook.com/theindidiet/
Twitter: www.twitter.com/indi_diet
Average Member Rating
(0 / 5)
0 people rated this recipe
Related Recipes: